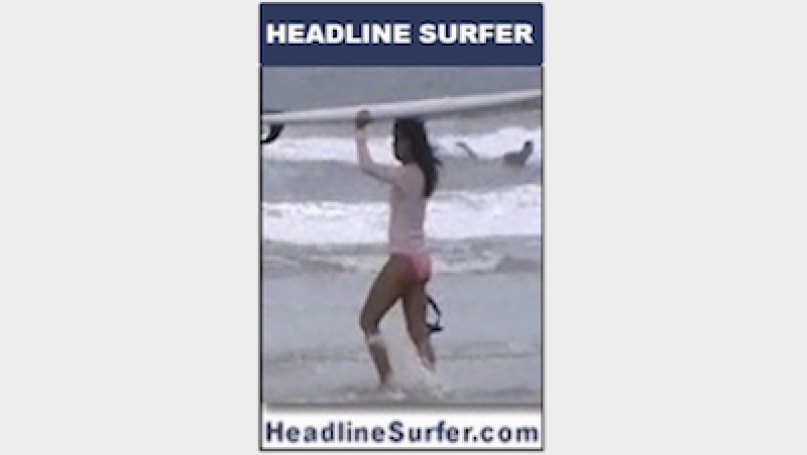 Privacy Policy
Effective: April 17, 2012
   This PRIVACY POLICY ("Policy") governs all of the online services offered by NSB News, LLC ("Company") doing Business As (DBA) Headline Surfer (
headlinesurfer.com
). This Policy applies only to Company's family of online assets. It does not necessarily reflect Company's offline privacy policies. This Policy is an integral part of Company's Terms of Service and is integrated therein. If not otherwise defined herein, the definition of any capitalized term is the same as the definition in the Terms.
Information We Collect and How We Use It. Company collects information about you when you register and when you use the Company websites and related services (the "Services").
Registration. When you register, we ask you for personal information. We may combine the information you submit under your account with information from third parties in order to provide you with a better experience and to improve the quality of our services. For example, we may send you information about Company or promotional material from some of our partners unless you opt out of these communications during registration.
Cookies. When you visit a Company website, we send one or more cookies - a small file containing a string of characters - to your computer that uniquely identifies your browser. We use cookies to improve the quality of our service by storing user preferences and tracking user trends. 
Server Log Information. When you use one of our websites, our servers automatically record information that your browser sends whenever you visit a website. These server logs may include information such as your Internet Protocol address, cookie information, and the page you request.
User Communications. When you send email or other communications to Company, Company may retain those communications indefinitely.
Use of Information. Company may use your information for any legally permissible purpose in Company's sole discretion, except that Company will never sell your information. The following describes how Company currently uses individual information, but Company may change or broaden its use at any time as permitted by law. Company uses information for the following general purposes: to customize the advertising and content you see, to fulfill requests for products, services, or information, to improve our services, and to contact you when necessary. Company may also disclose your information to respond to subpoenas, court orders, or legal process, or to establish or exercise our legal rights or defend against legal claims. Company may also disclose your information if Company believes it is necessary to share information in order to investigate, prevent, or take action regarding illegal activities, suspected fraud, situations involving potential threats to the physical safety of any person, violations of the Terms or any Agreement, or as otherwise required by law. Company may share with third parties certain aggregated, non-personal information, such as the number of users who clicked on a particular advertisement. Such information does not identify you personally.
Children's Online Privacy Protection Act Notices. 
Prohibition of Disclosure of Information. Children under 13 are not permitted to disclose any personally identifying information in relation to any Service. This means that children may not register for any product or service.
Filtering Notice. There are commercially available services and software that limit access to objectionable information.
Modification or Deletion of Account Information.
 You can edit your account information at any time by contacting Company at
henryfrederick@headlinesurfer.com
. You can delete your account at any time by contacting Company at
henryfrederick@headlinesurfer.com
. Some information about you and your account may remain in our archived records after modification and/or deletion.
Sale or Merger of Business. If Company becomes involved in a merger, acquisition, or any form of sale of some or all of its assets, we will transfer the information to the resulting entity, which may or may not utilize the same privacy policy.
Third Party Applications. Company may make third party applications available through the Website. The information collected by Company when you use a third party application is governed by this Privacy Policy. Information collected by the third party application provider is governed by the third party's privacy policy.
Changes. Company may update this policy at any time. We will notify you about significant changes in the way we treat personal information by placing a prominent notice on our website.