Credit/YouTube embedding of a WWE video/Sasha Banks as honorary starter for the 2021 Daytona 500.
Counting 'em Down: For better or for worse, this is the Headline Surfer countdown of the 2021's Top 100 biggest news stories of Central Florida along the tourism-driven stretch of Interstate 4 (Orlando Attractions and east to I-95 & the World's Most Famous Beach in Daytona). Each recap segment is posted with its own headline, culminating with the unveiling of No. 1 on New Year's Day or shortly thereafter. Then Headline Surfer will post a Top 10 forecast story of the good, the bad & the ugly on the horizon in "2022: The Year That Lies Ahead." 
By HENRY FREDERICK / Headline Surfer
DAYTONA BEACH, Fla. -- It was Boss Time at Daytona International Speedway.
WWE Superstar Sasha Banks served as the honorary starter for the 63rd running of NASCAR'S signature stock car race -- the Daytona 500 on Feb. 14.
In true Boss Time fashion, the 44 drivers were fixated on that shiny green flag (and no doubt her curvy figure), Banks waved that flag, the cue for the drivers to put their pedals to the medal deafening roar of Ford Mustangs, Chevy Camaros, and Toyota Celicas passing by like a blur. 
Banks said the half-minute or so on the raised starter's platform -- high above the cars blazing by under it and her -- was a bit unnerving in front of the rabid NASCAR fans in the grandstands, despite the fact crowd attendance was limited to 30,000 due to COVID-19 protocols (as opposed to seating for 100,000 strong). But Banks didn't flinch on the outside, reinforcing her wrestling moniker as a 'Legit Boss.'
"I'm a little shook, but I'm really excited," Banks said after relinquishing the green flag to the regular flagman. "This is really crazy, I haven't felt this much energy in forever. That adrenaline… You have to be here, it's so loud, it was so wild!" 
Banks continued, "I have so much respect for NASCAR, so much respect for the drivers, the teams, the crew, everyone. What a hustle to do this." 

"I'm a little shook, but I'm really excited," Banks said after relinquishing the green flag to the regular flagman. "This is really crazy, I haven't felt this much energy in forever. That adrenaline… You have to be here, it's so loud, it was so wild!"
What an ambassador Banks played on behalf of the WWE and its partners at FOX as well as NASCAR.
After all, she's one of the top women superstars for the Smackdown brand, showcased Fridays on Friday Night Smackdown and broadcast on Fox, which also covers the Great American Race.
 And why not? 
Sasha Banks is a pioneer of the WWE Women's Division, having continuously broken down barriers and shattered glass ceilings and helping usher in WWE's current Women's Evolution. Consider: She is a former NXT women's Champion, a multi-time Raw women's champion, and one-half of the first-ever WWE Women's Tag Team Champions.
Speedway officials were thrilled Banks took on the honorary flag-waving starter's role in waving the green flag - not only for the drivers on the track but also for the diehard racing fans in the seat and many more tuned in at home.
Leading the way in accolades uttered was another "boss" -- Daytona International Speedway President Chip Wile.
"The tradition of having high-profile athletes, including those from WWE, as part of the Great American Race continues this year with Sasha Banks as our honorary starter, and we couldn't be more excited," Wile said, adding of Banks, "She is a true champion."
Wrestling & Racing Connection:
Sasha Banks' appearance at the Daytona 500 marked the second consecutive year that a WWE Superstar was a part of pre-race ceremonies. In 2020, Sheamus was the honorary pace car driver. Back in 2012, John Cena was the honorary starter for the 500, and the 2016 honorary pace car driver.
Daytona International Speedway has an even longer history of pro athletes in other sports involved in official capacities at the Daytona 500, dating back to 1977 when then-Oakland Raiders quarterback Ken Stabler (RIP) was the honorary starter.
More recently, NFL great Peyton Manning was honorary pace car driver in 2018 Daytona 500.
Editor's Note: There are lots of racing-related story segments ahead, including, but not limited to the actual Daytona 500 race.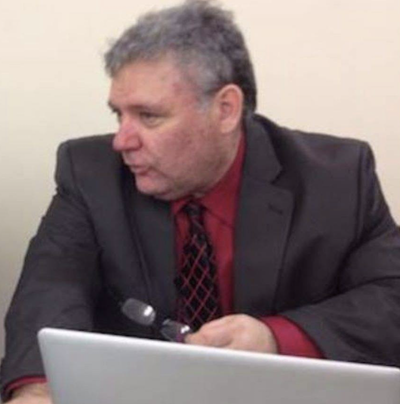 About the Byline Writer: Henry Frederick is a member of the working press and publisher of Headline Surfer, the award-winning 24/7 internet news outlet launched in 2008, that serves greater Daytona Beach, Sanford & Orlando from Lake Mary, Florida via HeadlineSurfer.com. Frederick has amassed close to 150 award-winning bylines in print & online. He earned his Master of Arts in New Media Journalism from Full Sail University in 2019. He was a breaking news reporter (metro cops & courts beat) for the Daytona Beach News-Journal for nearly a decade. And Before that worked the same beat for The Journal-News/Gannett Suburban Newspapers in Rockland/Westchester counties, NY, dating back to 1989. Having witnessed the execution of serial killer Aileen Wuornos in Florida's death chamber and covering other high profile cases, Frederick has appeared on national crime documentary shows on Discovery ID, Reelz, and the Oxygen Network series "Snapped" for his analysis. • Award-Winning Journalism: Florida Press Club recognizes Headline Surfer for nine stories in 2020 statewide competition. • Award-Winning Journalism of Henry Frederick.
2021 TOP 100 COUNTDOWN (so far):
2020 TOP 100 COUNTDOWN (final):