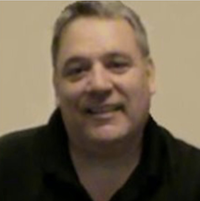 By HENRY FREDERICK / Headline Surfer
Blog: People, Places & Things
LAKE MARY, Fla. -- Let's face it: Anything in life worth pursuing takes everything we've got. 
Sometimes at our own peril.
In the latter part of 2021, I lost two journalism colleagues who were clearly a part of my daily training.
The first to die, Bill Demarest, was only 60 and of all the days to die, it had to be on his 60th birthday.
The second to die, Diane Stevenson, was 70.
The ever-changing dynamics in print newspapers didn't value them and many others who were far better than what's out there today in press release journalism with a cheap headline. Both won several prestigious awards, including the New York Associated Press. 
How or why they died is not as important here as to who and what they were in the years when they lived their lives - in journalism careers they loved and balancing it all out with raising families.
Demarest was a big guy, who was low key in his demeanor, but not won to back down from saying what needed to be said. 
Stevenson was the lone woman among a photo staff of four, but she answered to no one. Not because she couldn't take direction or to pursue an assignment, To the contrary, she knew what had to be done and just did it. 
You've got those negatives, a metro editor barked in her direction at any one of the four. Stevenson without lifting her head would snap back, look in your folders. 
A photojournalist in a metro newsroom in the late '80s and early '90s was a rarity. Diane Stevenson was tough as nails with a killer smile - not with any sexist hints implied or otherwise, just the reality of a gal who never allowed anyone or anything to wipe that smile off her face - like Michael Jordan with that wagging tongue going up for a monster dunk or rebound.
Stevenson was always on the go except when she was unloading pics from her camera and into a processing machine. Otherwise, she was out - and because of that, she always got her shot. Her passions were wine and the beach.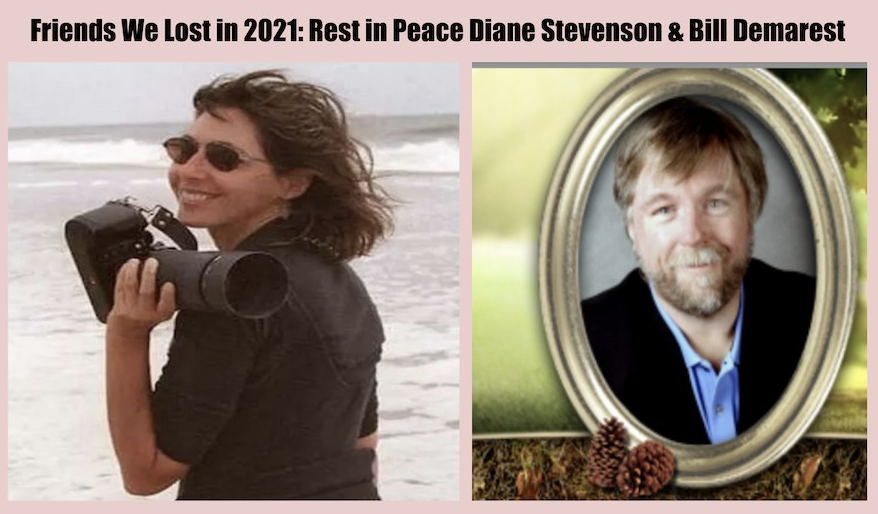 Demarest was not a finesse guy. He was all about getting the story with enough details that it could carry a slot on the front page or local front. Great deadline writer. 
His passion was being Dad to his firstborn, Sam, and umpiring youth baseball games. 
Demarest was the third option on the metro desk for hyperlocal news of impact. There was a 1-2 punch on Sunday front page, Steve Lieberman and Greg Clary. Lieberman was the investigative guy with great sources. Clary was the ultra-skilled finesse writer. While Lieberman Clary had Sunday front page, Demarest was counted on for the Monday front, actually far tougher because it had to be filed by Thursday or Friday. 
Me, I was the wide-eyed kid from Connecticut whose journalism career consisted of 13 months at a small weekly and 26 months at a small daily, The Willimantic Chronicle, covering city cops and district courts (felonies - murder, rape, robbery, ag assault, stolen cars. Quite a few murders and lots of drug cases.
Back in those days, for a kid like me - 27 and raw - getting out there and getting the key elements was not the weakness as much as how to assemble it.  In my previous jobs, I was the star reporter with the front-page story and if was crime-related, the adage, if it bleeds it leads, was the way it played out.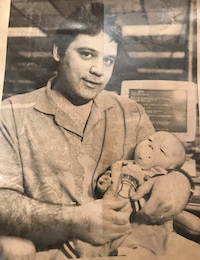 My son, "Little Henry" was born in Nyack Hospital in 1993, and was 3 when we left for Daytona. He's now 28.  
I remember driving over from Connecticut and crossing the Tappan Zee Bridge and into Rockland County. It was like I was in another world. 
But here in this new world, I was lost. Enter, Bill Demarest. He'd make an outline. What's your lead, what was secondary, what about a strong quote, and then secondary facts and voices. 
Stevenson, too. " Hey, Hank, why am I shooting this image at this angle? I'm giving your lead the visual to carry the story on the page."
It started to come together for me. Then, with a new editor coming in and shaking things up, he called me in and asked me flat out. "What's your dream beat?"  
"I don't have the experience and I have to wait my time," I replied. He asked me again, this time with sternness in his voice. "Mr. Frederick, Henry, what is the beat you really want
"I looked at him with my poker face, "Cops and courts, sir."
"Yeah, I figured as much from the bylines you've generated - you seized every opportunity."
So who has helped you with your writing, Henry? You've seemed to make some great adjustments." 
"Bill Demarest, consistent reinforcement of the story elements. And the photographer?"
"Diane Stevenson, killer smile and determined to get that visual. Something I learned could be achieved through words, too."
What the new editor didn't tell me, but Demarest confided to me later was a story I had written on deadline on a brutal gas station murder.  Lieberman was brought in to flush out a few details and the entire front page was torn apart for that story. 
I spent nearly seven years in Rockland and wasn't the easiest guy to get along with. I was just always so focused on getting that story, whatever it was, and getting my byline either on the front page or second front and definitely either Sunday or Monday's paper.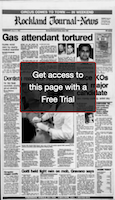 When I left New York for my chance at cops and courts beat in Daytona and a chance to be a part of the Daytona 500, I had that one award-winning byline. But it was good enough to get me in the door.
That was in 1996, that was the last I ever saw of Demarest and Stevenson in person, though thanks to social media, we kept in touch.
Today, I have close to 150 award-winning byline stories - more than whole scores of newsrooms. I owe a lot of ir to Bill Demarest and Diane Stevenson.
I made the video two weeks ago, but I just couldn't write about what they and so many others from back in the day have meant so much to me, but it was all really right there in the Ringo Starr song, "It Don't Come Easy."
I never gave up on me and neither did they when it could have been just as easy to invest in someone else, not as strong-willed and difficult personality-wise. 
"Got to pay your dues if you wanna sing the blues, And you know it doesn't come easy.
You don't have to shout or leap about, You can even play them easy.
Thank you, Bill and Diane, rest easy. You taught me well and I love you both for it.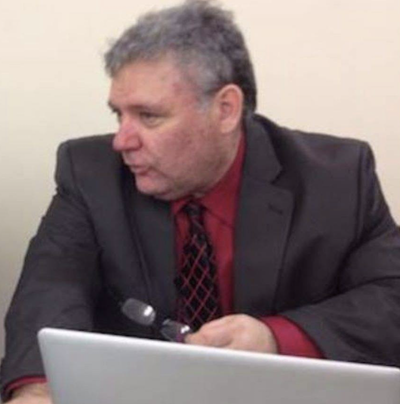 About the Byline Writer: Henry Frederick is a member of the working press and publisher of Headline Surfer, the award-winning 24/7 internet news outlet launched in 2008, that serves greater Daytona Beach, Sanford & Orlando from Lake Mary, Florida via HeadlineSurfer.com. Frederick has amassed close to 150 award-winning bylines in print & online. He earned his Master of Arts in New Media Journalism from Full Sail University in 2019. He was a breaking news reporter (metro cops & courts beat) for the Daytona Beach News-Journal for nearly a decade. And Before that worked the same beat for The Journal-News/Gannett Suburban Newspapers in Rockland/Westchester counties, NY, dating back to 1989. Having witnessed the execution of serial killer Aileen Wuornos in Florida's death chamber and covering other high profile cases, such as the George Zimmerman trial, Frederick has appeared on national crime documentary shows on Discovery ID, Reelz, and the Oxygen Network series "Snapped" for his analysis. • Award-Winning Journalism: Florida Press Club recognizes Headline Surfer for nine stories in 2020 statewide competition. • Award-Winning Journalism of Henry Frederick.