Courtesy photos / Red Lobster CEO Kelli Valade is shown above.
By SERA KING / Headline Surfer
ORLANDO, Fla -- Kelli Valade of Orlando-based Red Lobster has announced her resignation as chief executive officer of the national seafood restaurant chain, effective April 15.
She was just hired eight months ago and no reason was given for her sudden departure.
Red Lobster will immediately begin a search for a successor who can lead the company in achieving its vision of being "Where the world goes for seafood, now and for generations."
Valade joined Red Lobster in August 2021.
No reason was given for her departure by Red Lobster, which made the announcement in a press release, which stated in part: "Under her leadership, she has created a new strategic framework and go-forward plan with a focus on the core guest and the need for value, as well as built out the executive team, adding the newly-created roles of Chief Marketing Officer and Chief Information Officer and recruiting a new Chief Financial Officer."
"Valade, in the same press release, said, "Red Lobster is a beloved, iconic brand with a loyal guest following and incredibly smart and talented employees."
Valade continued: "My job as the brand's leader has been to inspire and develop our people, while also leveraging the brand's strengths and finding ways to build on them for even greater success. We've accomplished a lot in a short period of time, including building a great leadership team that alongside the board will carry the business forward to achieve our vision. I have truly loved my time here at Red Lobster. This was an incredibly difficult, but necessary, decision."
Rittirong Boonmechote, chairman of the Red Lobster Board of Directors, also was quoted in the press release: "On behalf of the Board, we thank Kelli for her service and accomplishments during her tenure as CEO, including navigating through the most recent wave of the COVID-19 pandemic. She has helped us assemble a talented and highly capable leadership team to lead us forward. We wish Kelli the very best in the future."
Following Valade's departure, Red Lobster's executive team will work closely with the Board of Directors to continue to drive the brand forward and ensure business continuity during the search for a permanent replacement, Red Lobstster's press release stated, adding, Paul Kenny, a member of Red Lobster's board, will serve as the liaison between Red Lobster's leadership and the Board during this time of transition.
Here is a link to Red Lobster's business background:  https://en.wikipedia.org/wiki/Red_Lobster
Orange County: 6 locations
• 3552 E. Colonial Drive, FASHION SQUARE, Orlando, FL 32803
• 5936 International Drive, NEAR UNIVERSAL STUDIOS, Orlando, FL 32819
• 9892 International Dr, CONVENTION CENTER, Orlando, FL 32819
• 7373 W Colonial Drive, NEAR HEALTH CENTER HOSPITAL, Orlando, FL 32818
• 8003 Golden Sky Lane, SAND LAKE BY THE FLORIDA MALL, Orlando, FL 32809
• 617 N. Alafaya Trail, WATERFORD LAKES, Orlando, FL 32828
Seminole County: 1 location
• 20 Towne Center Circle, NEAR TOWN CENTER MALL, Sanford, FL 32771
Volusia County: 2 locations
• 2625 W International Speedway Blvd, Daytona Beach, FL 32114
• 162 S Atlantic Ave, Daytona Beach Shores, FL 32118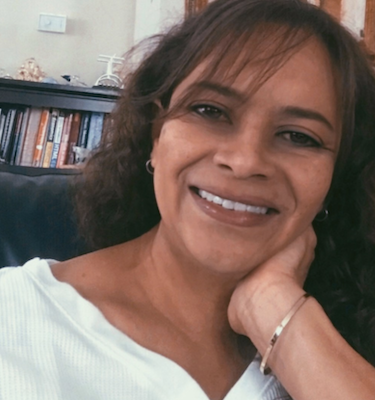 About the Byline Writer: Sera King is associate publisher of Headline Surfer, the award-winning 24/7 internet news outlet in Lake Mary, FL serving greater Orlando, Sanford, and Daytona Beach via HeadlineSurfer.com since 2008. She's also a byline writer (business, community & sports features), a videographer, and a cartoonist for the media outlet. King received her bachelor's degree in Business Administration from the Metro Orlando Campus of Ana G. Mendez University in 2008. Headline Surfer is published by Henry Frederick, Central Florida's award-winning journalist.