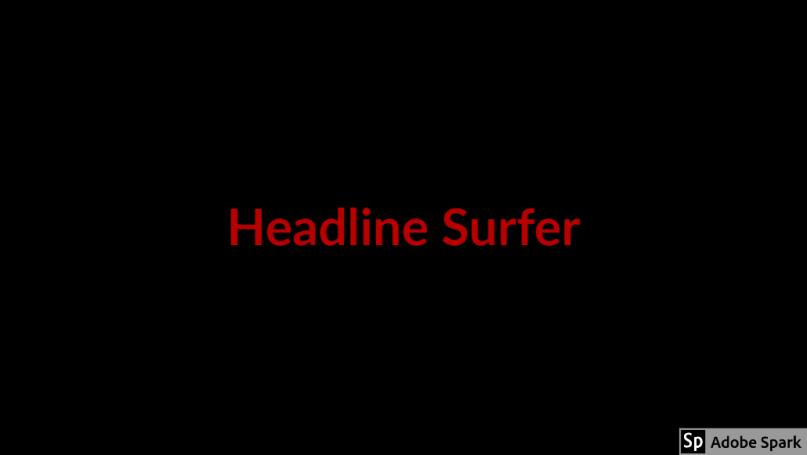 EDGEWATER -- Teaching children a lifelong hobby, instilling appreciation for our marine environment and providing fun, family outings are the objectives for the Kids' Fishing Clinic in Daytona Beach. The Florida Fish and Wildlife Conservation Commission will offer the free program for children between the ages of 4 and 16 on Saturday, March 31.
The clinic will take place at Sunglow Fishing Pier, 3701 S. Atlantic Ave., from 9 a.m. to noon. Advance registrationis not required. This free clinic enables young people to learn the basics of environmental stewardship, fishing ethics, angling skills and safety. In addition, environmental displays will offer participants a unique chance to experience Florida's marine life firsthand.
Kids' Fishing Clinics strive for several goals, but the main objective is to create responsible marine-resource stewards by teaching children about the vulnerability of Florida's marine ecosystems. In addition, organizers hope to teach fundamental saltwater fishing skills and provide participants a positive fishing experience.
Fishing equipment and bait will be provided for kids to use during the clinic, but organizers encourage children who own fishing tackle to bring it. A limited number of rods and reels will be given away to participants upon completion of the clinic. If conditions allow, participants will have the opportunity to practice their new skills and fish from the pier.
This event is a photo catch-and-release activity, and an adult must accompany all participants. Individuals or companies interested in helping sponsor this event or volunteering at the clinic should call FWC's Nancy Fisher at 850-488-6058 or Don Martin at 386-871-5351. To find out more on taking a kid fishing, go to MyFWC.com/Fishing. 
Beachgoers can help biologists monitor spawning horseshoe crabs
As spring arrives, horseshoe crabs converge along sandy beaches throughout the state to mate. Biologists with the Florida Fish and Wildlife Conservation Commission are asking the public for help pinpointing the sites where these horseshoe crabs spawn.
Beachgoers are likely to have the best luck spotting mating horseshoe crabs around high tide, just before, during or after a full or new moon. The conditions around the new moon on March 22, and the full moon on April 6, will create ideal opportunities to view the spawning behavior of horseshoe crabs. The FWC asks people to report sightings through one of several convenient options.
Please go to MyFWC.com/Contact and click on the "Submit a Horseshoe Crab Survey" link, then "Florida Horseshoe Crab Spawning Beach Survey." You can also email findings to horseshoe@MyFWC.com or call the FWC at 866-252-9326.
Observers should note the number of horseshoe crabs they see and whether those horseshoe crabs are mating. Mating crabs "pair up," with the smaller male on top of the larger female. Other male crabs may be present around the couple. If possible, the observer should specify roughly how many horseshoe crabs are mating adults and how many are juveniles (4 inches wide or smaller).
Biologists also want to know the date, time, location, habitat type and environmental conditions – such as tides and moon phase – when a sighting occurs.
Through December 2011, the FWC has received 2,350 reports since the survey program began in April 2002. Horseshoe crabs, often called "living fossils," have been around for approximately 450 million years and are an important part of a marine ecosystem.
Their eggs are a vital food source for animals and birds, such as the red knot. Horseshoe crabs are important to humans as well. In the biomedical industry, horseshoe crab blood helps save human lives. Pharmaceutical companies use horseshoe crab blood to make sure that intravenous drugs and vaccine injections are bacteria-free.
Also, research into horseshoe crab eyes has given scientists a greater knowledge of the functioning of human eyes.
Capt. Budd's fishing report
The sea water surface temperature is 74 degrees Fahrenheit at Ponce Inlet. To sum it up briefly, "fishing is good right now for everything."
Reports from anglers fishing the surf and piers indicate that there is a good bite in that area with catches of whiting, pompano in the four pound range and bluefish in the six pound range. Pier anglers are also reporting catches of sheepshead and occasionally some Spanish mackerel.
In the Mosquito and Indian River lagoons, anglers are slamming the trout especially around the Clinker Islands, Tiger Shoals and Middle Island. Trout and red drum are plentiful in the Indian River lagoon. Anglers are still catching black drum in Haulover Canal, which connects the lagoons.
In Ponce Inlet and the Halifax River, the trout bite is also very hot. Anglers fishing under the Granada Bridge at night are slaying trout in the Halifax River using live shrimp and jig heads bounced off the bottom. Anglers fishing the Seabreeze Bridge are reportedly catching the same thing. Anglers working the banks and barrier islands between the Granada Bridge and High Bridge have been successful gigging for flounder.
In the basin, there are good reports of red drum in the basin and black drum under the Tomoka Bridge.
Offshore last week, rough seas kept a lot of vessels at their docks. However, the few times some boats did get to go out there were good catches of dolphin and wahoo. The cobia bite should begin at any time.
Capt Budd's PostScript
It has been written: "Fishing is more than a sport. It is a way of thinking and doing, a way of reviving the mind and body."
So whether you charter, ride a head boat, run your own vessel, stay in the river, surf fish or fish from a shore or a bridge, there are fish to be caught. Fishing is not a matter of life and death, it is so much more important than that.
Tight lines,
Capt. Budd