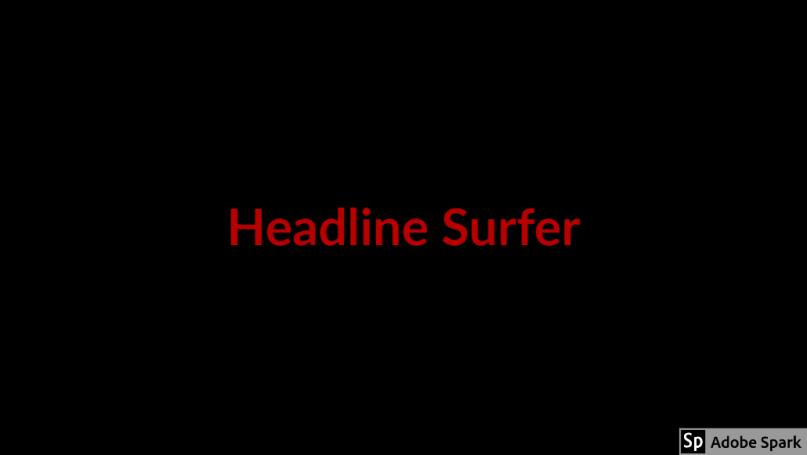 Macedonia church minister's Sunday visit part of 113th anniversary celebration
"And I say also unto thee, That thou art Peter, and upon this rock I will build my church; and the gates of hell shall not prevail against it." -- Matthew 16:18
Photo for Headline Surfer®
/ Greater Friendship Baptist Church is celebrating its 1113th sanniversary with a Sunday visit from The Rev. Willuie Barnes, as shown here, and pastor of the Macedonia Baptist Church of Eatonville.
DAYTONA BEACH -- The Rev. Willie C. Barnes of Eatonville will be the featured speaker for the 11 a.m. Sunday service commemmorating the 113th anniversary of Greater Friendship Missionary Baptist Church.
Greater Friendship is located at 539 George W Engram Blvd. Barnes is the pastor of Macedonia Baptist Church in Eatonville.

 He graduated from the University of Central Florida with a B.S. degree in electrical engineering.
Barnes' career began in 1977 with an appointment as a design engineer at Martin Marietta Electronics and Missiles Systems where he worked for 15 years.
While employed at Martin Marietta Corporation, Barnes accepted the call to ministry in 1986. 

He currently serves as president of African-American Council of Christian Clergy and is an honorary deputy for the Orange County Sheriff Department.
Barnes previously served as chaplain for the Orlando Magic and president of the Baptist Ministerial Alliance of Orlando. 

FAST FACTS: Greater Daytona Beach Friendship Baptist Church
On April 6, 1900, Rev. E. Thompson and 12 spiritual followers formed what would later become known as Friendship Baptist Church. The first congregation met in a small wooden building on Spruce Street in Daytona Beach.
Several pastors later, On March 20, 1965, the Rev. Dr. J. Cecil Bentley became the church's longest serving pastor until 1995. Under his leadership, Greater Friendship became well known in the Volusia County and throughout Florida, where it stood as a beacon of light for the community. During his pastorate, Greater Friendship weathered many storms, including a fire in February 1980, that almost destroyed the church. While the congregation worshipped at Bethune Cookman College, local churches of all denominations came together to help raise money for repairs. In March of 1982, Dr. Bentley held a ribbon-cutting ceremony for a newly remodeled church. Rev. John Wesley McKenzie, who had served as Bentley's assistant, became the new pastor in March 1995.
Seven months into his pastorate, the church faced yet another fire. In October of 1995, an arsonist broke into the church and started a fire with the church choir robes, which resulted in $70,000 in damages. The church was completely repaired in six months. McKenzie led the church in a beautification project -- "Vision 2000" -- at a cost of $300,000, which turned the church into a magnificent edifice.
In addition, with an eye to the future, the church purchased two parcels of adjacent land, which included a house and two vacant lots. Rev. McKenzie was also the inspiration for the start of a new daycare, Friendship Academy, which became a showplace of service to the community. McKenzie served the church for seven years, resigning in April of 2003.
In April 2003, the Rev. Dr. L. Ronald Durham, who had joined Greater Friendship upon his retirement as pastor of First Mt. Zion Baptist Church in Newark, N.J., became interim pastor. By August of that same year, the church unanimously decided to select Dr. Durham as the 11th pastor of Greater Friendship Baptist Church. Knowing that it had long been the vision of the church to develop its vacant property on Charles Street, under his leadership the church voted to embark on an aggressive building project to construct an 8,000-square-foot state-of-the-art Child Care Learning Center. Opened in March 2008, the new Christian childcare learning center called Friendship Academy, a gold seal Accredited center that nurtures the lives of 115 young children from the surrounding areas, and has already become known as the premier childcare learning center in Volusia County. Under theme "Mmaximum impact" in 2011, Dr. Durham led the congregation in raising $111,000 to completely gut the interior of the church to change the carpeting, repaint the entire sanctuary, install all new upholstery on the pews and change all 108 bulbs lighting the church.
Source: James Harper, Daytona Times
Did You Know?
Graphic for Headline Surfer® /
The Rev. Willie Barnes' Macedonia Baptist Church in Eatonville has a prison ministry that provides weekly services in county, state and federal prisons, preparing individuals for the rest of their lives.  The Substance Abuse Ministry ministers to addicts and their families by providing counseling, resources and access to treatment programs.  The Social Services Ministry provides food and clothing to families in some of the poorest neighborhoods in Central Florida.  
Editor's Note: Headline Surfer Publisher won three Florida Ptess Club Aawards in 2013, including an ward in the category of "Religion Writing" that included a story on Dr. L. Ronald Durham:
Florida Baptist Convention elevates Daytona Beach Pastor L. Ronald Durham
Posted Mon, 2013-04-29 23:23