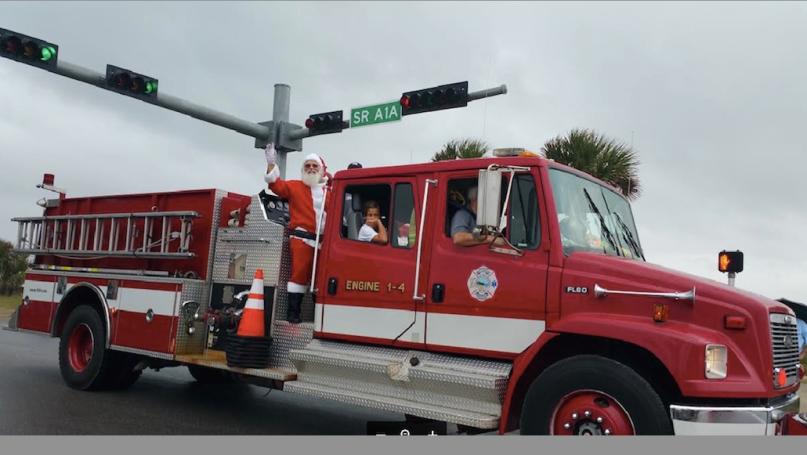 Photo for Headline Surfer / Santa is a fixture for the annual Flagler Beach Rotary Club's Christmas Parade.
By HENRY FREDERICK
Headline Surfer
PALM COAST, Fla. -- The Flagler Beach Rotary Club is looking forward to welcoming spectators, as well as last-minute parade participant applications this week, for its Holiday at the Beach parade, 1 p.m. Saturday, Dec. 3.  As in years past, Santa will parachute onto Flagler Beach at 1pm, hop on a firetruck, and commence the start of the parade. 
Flagler Beach is open for business, and the Rotary Club hopes the entire community will come out to help show their support for Flagler Beach's post-hurricane recovery.
Parade applications are available online via: http://flaglerbeachrotary.org/images/files/ParadeApplication.pdf. Further details are available via this link: on https://www.prlog.org/12603993-flagler-beach-parade-set-for-dec-3rd-parachuting-santa-toy-drive-more.html.