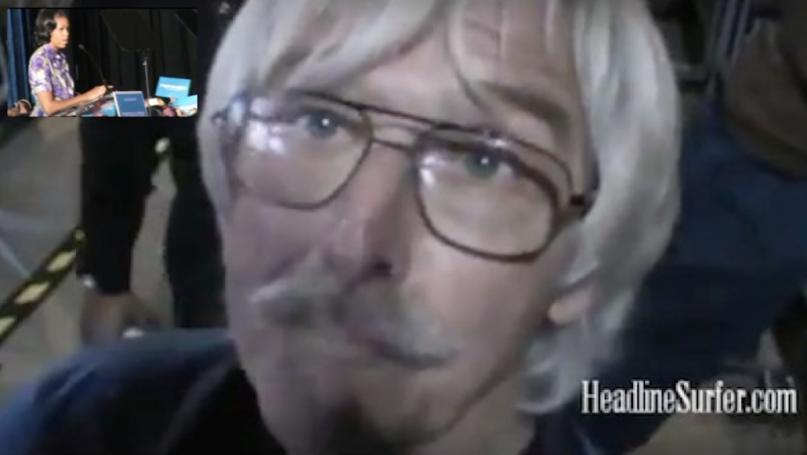 By HENRY FREDERICK
Headline Surfer
DAYTONA BEACH, Fla -- Perhaps John Wrightington's proudest day as a Democratic Party insider was seeing First Lady Michelle Obama stumping for her man -- President Barack Obama -- with a passionate pitch to get the vote out and return him to the White House for four more years.
This led to chants of four more years! Four more years!" and nobody was loving it more than the ol' hippie himself, Jack Wrightington, who has been an intregal party insider for many years at the Southeast Volusia Democratic Club in New Smyrna Beach. 
Michelle Obama's appearance was electrifying to the party faithful and many young registered Democrats from Bethune-Cookman University, Embry-Riddle Aerautical University and Daytona Styate College, as well as Stetson University in DeLand. And while African-Americans outnumbered whites, many stood in line upwards of four hours in advance to see the First Lady in person.
Among those standing with the college students, along with young and old alike, was  Jack Wrightington, whose hippie-style block locks and thick-framed eyeglasses have been his trademark look for two-plus decades.
And while on this historic day, he was at the Ocean Center in Daytona Beach, the Edgewater resident feels far more ion his element in Edgewater, New Smyrna Beach and Oak Hill. He's been the unofficial Southeast Volusia Democratic Club's organizer and its rock for countless years -- at least three decades.