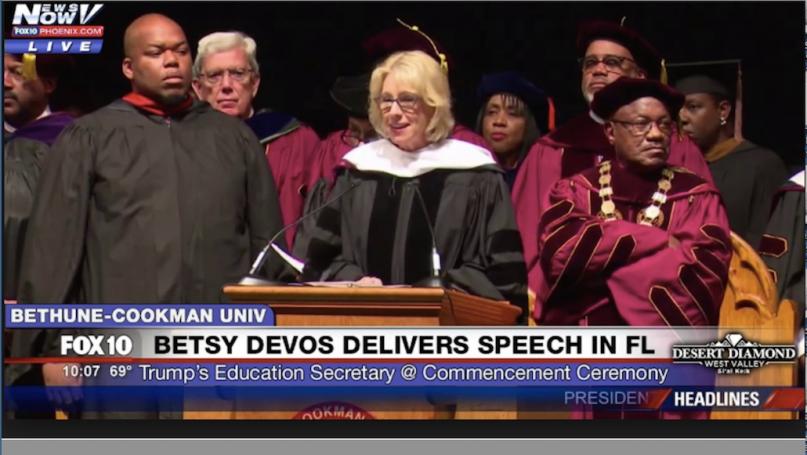 Photos for Headline Surfer / Edison Jackson, shown above and far left, is apparently out as president of Bethune-Cookman University and Hubert Grimes, shown near left, is in as acting president of B-CU.
By HENRY FREDERICK
Headline Surfer
DAYTONA BEACH, Fla. -- Retired Circuit Judge Hubert Grimes has been named the acting president of historically-African-American Bethune-Cookman Universiy, whose president has resigned amid controversy over millions in finances, including massive cost overruns on a student dormitory.
"Thanks for all of the congrats and well wishes in my new assignment as Acting President of Bethune Cookman," Grimes wrote on his Facebook page earlier on this Sunday. "I humbly accept this charge most graciously and knowing that the primary tenet of our founder is faith. But faith without works is dead. Therefore, there is much work to be done"
Grimes continued: "I welcome your prayers, support and help on all fronts as we strive to build a world class university for the next generation. Please encourage your potential college students to come to B-CU. Blessings."