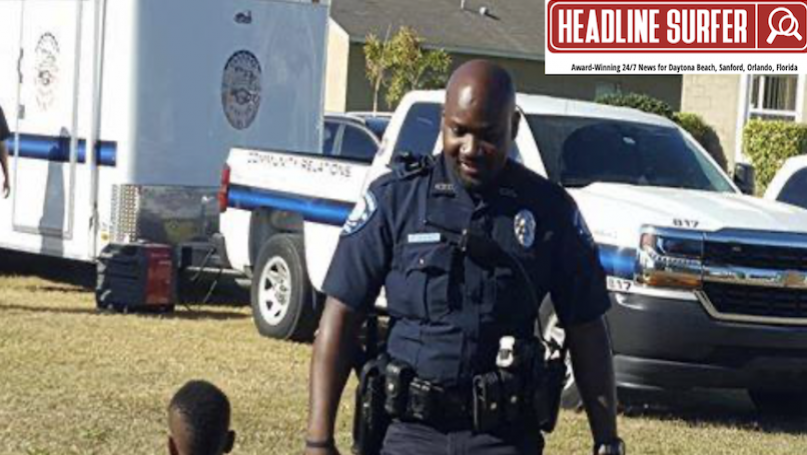 Sanford Police Department's Alpha Shift Officers took the Community Trailer out to the Celery Lakes neighborhood on Saturday and interacting with kids and grownups alike.
By HENRY FREDERICK / Headline Surfer
SANFORD, Fla. -- As part of its reaccreditation process, the Sanford Police Department welcomes feedback from its own cops as well as city residents.
Verification by the team that the department meets the Commission's standards is part of a voluntary process to gain accreditation – a highly prized recognition of law enforcement professional excellence.
The Sanford Police Department was first accredited in 2005, with this current assessment being its sixth cycle in the three-year accreditation process.
A team of assessors from the Commission for Florida Law Enforcement Accreditation will arrive Aug. 17, to examine all aspects of the Sanford Police Department's policies and procedures, management, operations, and support services.
The agency epartmemust comply with approximately 239 standards in order to receive re-accredited status. Many of the standards are critical to life, health and safety issues.
As part of the on-site assessment, agency members and citizens are invited to offer comments to the assessment team.
A copy of the standards is available through the Sanford Police Department's Office of Accreditation at 407-562-2799.