Headline Surfer photo by Sera King / Jill Biden, wife of Vice President-elect Joe Biden campaigned for him and Barack Obama in New Smyrna Beach, just 11 days before the general election.
By HENRY FREDERICK / Headline Surfer
NEW SMYRNA BEACH, Fla. -- Jill Biden, wife of vice presidential candidate Joe Biden, urged nearly 300 Democratic supporters at the Woman's Club of New Smyrna Beach on Oct. 24 to take advantage of early voting before the expected Nov. 4 election-day crush.
"It's not going to be easy -- this is a closer race she said from the podium to a packed audience, many of whom wore Obama-Biden 'Change We Need' campaign shirts handed out by local party volunteers. "And if anybody knows about close elections, it's the people of Florida. In 2000, it came to -- it came down to 500 votes? So we need you to vote and vote early."
Biden predicted Florida would have a record voter turnout in what she described as "the most important" of our generations, referring to young and old in the crowd. "This is too big a moment to stand on the sidelines," Biden said, drawing loud cheers and claps.
Her 5 p.m. appearance at the Woman's Club of New Smyrna Beach, 403 Magnolia Ave., was part of a day-long trek down the Florida Atlantic coastline to support the Obama-Biden ticket's "Early Vote For Change" campaign.
With polls showing Florida in a virtual dead heat between McCain and Obama, Jill Biden wasted no time acknowledging that fact the minute she hit the podium to an excited crowd that waited an hour for her arrival with tight security: "In just 11 short days, I know Florida will elect Barack Obama and my husband," she said, adding early voting will be better for voters than the expected long lines come Nov. 4.
Jill Biden drew her loudest applause and a standing ovation during her 15-minute appearance when she said the vote for change would allow Barack Obama and Joe Biden to bring U.S. troops home from Iraq, reminding the crowd that her son is in harm's way as well serving his country: "Barack Obama will bring our troops home and make sure our veterans have the care and educational opportunities that they have earned and they deserve," she said. "Joe calls it our sacred opportunity and he's right... Barack Obama will responsibly end this war in Iraq."
As for domestic issues, Jill Biden spoke passionately about the looming recession and why getting the Obama-Biden ticket elected is so critical: "We can keep ignoring the middle class or we can vote for change."
Editor's Note: When this story was published on 01/16/2009 - 23:55, Headline Surfer was known then as NSB News or NSBNews.net. 
About The Byline Writer: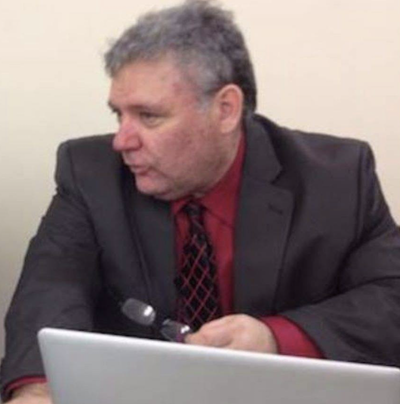 Henry Frederick is publisher of Headline Surfer, the award-winning 24/7 internet news outlet launched 12 years ago that serves greater Daytona Beach, Sanford & Orlando, Florida via
HeadlineSurfer.com
. Frederick has amassed more than a hundred journalism industry awards in print & online -- more than all other members of the working press combined in Central Florida since the mid-1990s. He earned his Master of Arts in New Media Journalism with academic honors from Full Sail University in 2019. Having witnessed the execution of serial killer Aileen Wuornos in Florida's death chamber and other high profile cases, Frederick has appeared on national crime documentary programs on Discovery ID and Reelz for his investigative reporting and cops & courts breaking news stories.
COPYRIGHT NOTICE: All written and visual content contained in this story is the sole intellectual property of Headline Surfer LLC and may not be copied in whole or in part without advance written permission from the publisher of this Central Florida online news site.