Headline Surfer photo illustration / Seminole County Public Schools opened up the school year on Aug. 17, 10 days later than scheduled due to the ongoing coronavirus pandemic. Incumbent School Board member Abby Sanchez, shown above left was the lone seat in the Aug. 18 primary, which she won.
By HENRY FREDERICK / Headline Surfer
SANFORD, Fla. -- Abby Sanchez was re-elected to the Seminole County School Board for a second four-year term with 63 percent of the votes over challenger Veronica King for the district 3 seat in Tuesday's primary election.
It was the lone contested Seminole County School Board race in the 2020 elections. School Board member Amy Pennock was also up for re-election, but she had no challengers when qualifying ended in June so she was automatically returned to office for another four years. School Board members are paid $41,500 annually.
Sanchez, 53, of Longwood and mother of three grown children who attended Seminole Public Schools, garnered 48,116 votes or 63.11 percent of the votes to  28,126 votes or 36.89 percent for challenger Veronica L. King, who works for the mayor of Eatonville.
King, 45, who lives in Altamonte Springs,  is a longtime community volunteer for organizations such as the National Coalition of 100 Black Women. She is the mother of two grown children who attended Seminole's public schools. This was her first run for public office. She raised $6,500 in campaign revenue while Sanchez generated nearly $18,000.
King, works for the mayor of Eatonville  sought public office for the first time in this election cycle.
Sanchez, a former longtime school teacher, is a former teacher,PTA member, and school volunteer,  initially ran for the district 3 seat four years ago and won.
Seminole County Schools started the school year on Aug. 11, 10 days later than scheduled due to the COVID-19 pandemic.
About The Byline Writer: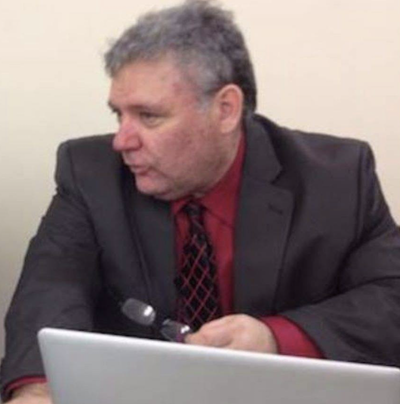 Henry Frederick is publisher of Headline Surfer, the award-winning 24/7 internet news outlet launched 12 years ago that serves greater Daytona Beach, Sanford & Orlando, Florida via
HeadlineSurfer.com
. Frederick has amassed more than a hundred journalism industry awards in print & online -- more than all other members of the working press combined in Central Florida since the mid-1990s. He earned his Master of Arts in New Media Journalism with academic honors from Full Sail University in 2019. Having witnessed the execution of serial killer Aileen Wuornos in Florida's death chamber and other high profile cases, Frederick has appeared on national crime documentary programs on Discovery ID and Reelz for his investigative reporting and cops & courts breaking news stories.