By HENRY FREDERICK / Headline Surfer
ORLANDO, Fla. -- It pays to know people in high places - and in this case - even low places - if you are former Seminole County Tax Collector Joel Greenberg, who stands accused of a slew of creepy and disgusting moral's crimes that could put him behind bars for upwards of 30 years in federal prison.
"Pardon me,. Mr. President," a literal and figurative intro scenario that is far from limited to the usual suspects in Trump's caravan - Paul Manafort, his 2016 presidential campaign manager; George Papadopoulos, who pleaded guilty to lying to the FBI. There's Joseph Maldonado-Passage, aka "Joe Exotic," described by the Associated Press as having starred in the the Netflix series "Tiger King"; and former contractors convicted in a Baghdad firefight that killed more than a dozen civilians, including women and children. 
Then there's Allen Weisselberg, the chief financial officer of the Trump Organization, described by CNN as having "come under scrutiny by investigators for his role in hush money payments."
These above mentioned Big Wigs certainly have clout with Trump, just like Trump's former national security advisor, Michael Flynn, who already has been pardoned by the president. So who the heck is this guy Greenberg?! 
And with Trump stewing over Biden's big election and the likes of Attorney General William Barr having told the AP there was no widespread election fraud despite Trump's incessant tweets that it was rigged by the Democrats. 
Well, this is where Congressman Matt Gaetz and Roger Stone, come in, whose relationships with Donald Trump are well chronicled. 
With Trump considering pardons for his three adult children, son-in-law Jared Kushner, and even a pardon by Trump to himself, In this era of disinformation, misinformation and conspiracy theories, this Greenberg case almost seems like icing on Devil's food cake.
Consider the crimes the US Attortney's Office in Orlando has already lodged against Greenberg in a series of unsealed indictments handed up by a federal grand jury:
Greenberg resigned on  June 23, the ay after federal prosecutors unsealed an indictment charging him with stalking and identity theft.
Then on Aug. 23, Greenberg entered a plea of not guilty to six new charges, including sex trafficking allegations from federal prosecutors, according to the Orlando Sentinel, alleging he illegally used a state database to look up information about a girl between the ages of 14 and 17 and others with whom he was engaged in "sugar daddy" relationships.
About The Byline Writer: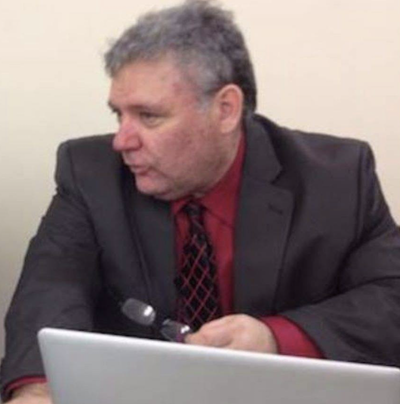 Henry Frederick is publisher of Headline Surfer, the award-winning 24/7 internet news outlet launched 12 years ago that serves greater Daytona Beach, Sanford & Orlando, Florida via
HeadlineSurfer.com
. Frederick has amassed more than a hundred journalism industry awards in print & online -- more than all other members of the working press combined in Central Florida since the mid-1990s. He earned his Master of Arts in New Media Journalism with academic honors from Full Sail University in 2019. Having witnessed the execution of serial killer Aileen Wuornos in Florida's death chamber and other high profile cases, Frederick has appeared on national crime documentary programs on Discovery ID and Reelz for his investigative reporting and cops & courts breaking news stories. 
Award-Winning Journalism of Henry Frederick
.  
COPYRIGHT NOTICE: All written and visual content contained in this story is the sole intellectual property of Headline Surfer LLC and may not be copied in whole or in part without advance written permission from the publisher of this Central Florida online news site.