By HENRY FREDERICK / Headline Surfer
DAYTONA BEACH, Fla. -- Dubbed "America's Hometown - the City of Eustis in Lake County has a new top cop and he's among the very best law enforcement has to offer in the Sunshine State.
This results-driven law enforcement leader is is Craig Capri, who in three short years as chief of the Daytona Beach Police Department brought this tourism hub back to respectability with significant reductions in violent crime.
It didn't take long for his brand of law enforcement leadership for the cops to buy into his management style - that of a foot patrol rookie cop 30 years earlier who interacted with citizens and merchants alike - when he took over as the interim chief in November 2016 and sworn in as permanent chief in January 2017.
Capri was forced to retire this past October because he was in the state's early retirement system and in recent weeks been working as an investigator with the State Attorney's Office. But he resigned last week when informed by Eustis City Manager Ron Neibert that the job of police chief was his if he wanted it. Capri, who was among 80 applicants in a nationwide search, accepted and he starts April 5.
COMING UP: Headline Surfer will post a full profile story on Craig Capri's career in law enforcement - past, present and future - on Sunday.
About The Byline Writer: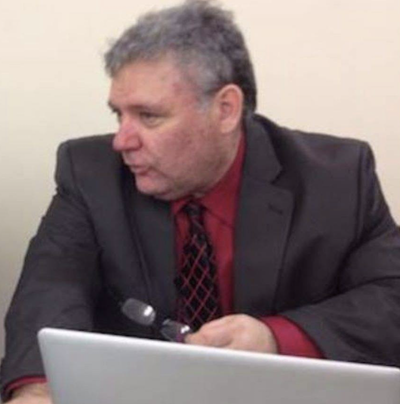 Henry Frederick is publisher of Headline Surfer, the award-winning 24/7 internet news outlet launched 12 years ago that serves greater Daytona Beach, Sanford & Orlando, Florida via
HeadlineSurfer.com
. Frederick has amassed more than a hundred journalism industry awards in print & online -- more than all other members of the working press combined in Central Florida since the mid-1990s. He earned his Master of Arts in New Media Journalism with academic honors from Full Sail University in 2019. Having witnessed the execution of serial killer Aileen Wuornos in Florida's death chamber and other high profile cases, Frederick has appeared on national crime documentary programs on Discovery ID and Reelz for his investigative reporting and cops & courts breaking news stories. 
Award-Winning Journalism of Henry Frederick
.  
COPYRIGHT NOTICE: All written and visual content contained in this story is the sole intellectual property of Headline Surfer LLC and may not be copied in whole or in part without advance written permission from the publisher of this Central Florida online news site.