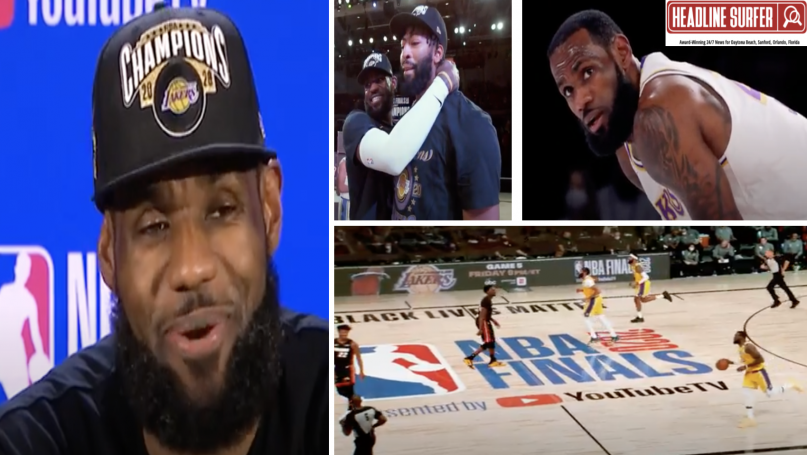 By HENRY FREDERICK / Headline Surfer
LAKE BUENA VISTA, Fla. -- The Los Angeles Lakers easily dispatched of the Miami Heat in six games for the league championship in the NBA Bubble in Orlando, with LeBron James taking MVP honors.
James led the Lakers to their 17th title with a 106-93 win over the Miami Heat, their first in 10 years, and the first, since Kobe Bryant was killed in a helicopter crash earlier this year. 
James won his fourth championship and had a triple-double in the clinching game -- his first in this series -- with 28 points, 14 rebounds and 10 assists. He also earned MVP honors in the series - the fourth time he has done that in his illustrious career.
This was the fourth championship for James in his second season in LA. He led the Heat to NBA titles in 2012 and 2013, then returned to his hometown Cleveland Cavaliers to win his third title.
James, 35, was honored after the game with the Bill Russell NBA Finals MVP Awarfd - his fourth.
These Finals were unlike any other in NBA history -- played in The Bubble in greater Orlando at Disney - protected from the deadly coronavirus pandemic.
When the coronavirus pandemic struck the U.S. earlier this year, the NBA did not play any games from March 12 through July 29, with much of the country in lockdown mode. 
The NBA re-started the season behind closed doors with its players, referees, league officials and reporters covering the games sequestered at the ESPN Wide World of Sports Complex at the Walt Disney World Resort in Lake Buena Vista near near Orlando.
Staving off any doubters who want an asterisk with this championship run with the pandemic, James was emphatic about his will to win for LA.
"We just want our respect," James said after winning his fourth championship ring. "And I want my damn respect too."
The Heat appeared dead after losing the first two games of the finals, especialy in losing two of their starters to injuries - Bam Adebayo and Goran Dragic, but they still had plenty of muscle, winning games 3 and 5. But the Lakers ended the best-of-seven championship series in the sixth game with a 106-93 victory, despite 25 points from a banged-up Abayo and 21 points from Jimmy Butler.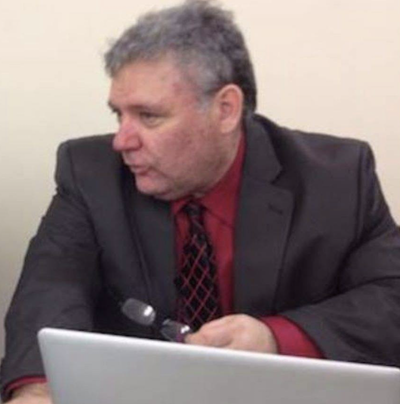 About the Byline Writer:
Henry Frederick is a member of the working press and publisher of Headline Surfer, the award-winning 24/7 internet news outlet launched in 2008, that serves greater Daytona Beach, Sanford & Orlando, Florida via HeadlineSurfer.com. Frederick has amassed close to 150 award-winning bylines in print & online. He earned his Master of Arts in New Media Journalism from Full Sail University in 2019. He was a breaking news reporter (metro cops & courts beat) for the Daytona Beach News-Journal for nearly a decade. And Before that worked the same beat for The Journal-News/Gannett Suburban Newspapers in Rockland/Westchester counties, NY, dating back to 1989. Having witnessed the execution of serial killer Aileen Wuornos in Florida's death chamber and covering other high profile cases, Frederick has appeared on national crime documentary shows on Discovery ID, Reelz, and the Oxygen Network series "Snapped" for his analysis. • Award-Winning Journalism: Florida Press Club recognizes Headline Surfer for nine stories in 2020 statewide competition. • Award-Winning Journalism of Henry Frederick.
COPYRIGHT NOTICE: All written and visual content contained in this story is the sole intellectual property of Headline Surfer LLC and may not be copied in whole or in part without advance written permission via email from the publisher.