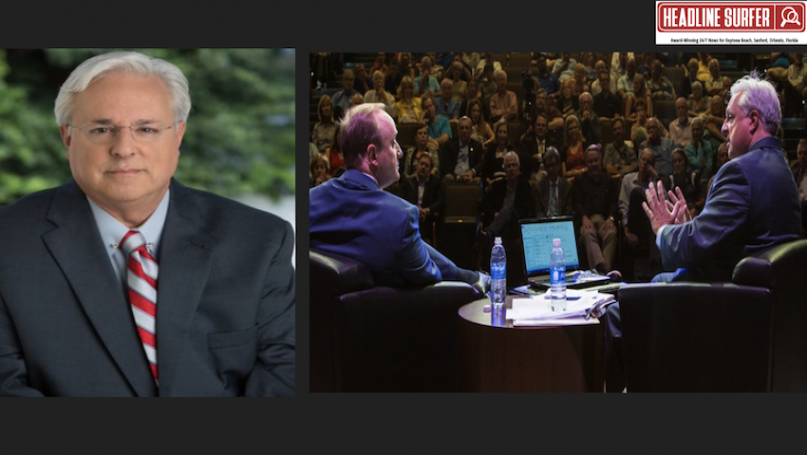 By HENRY FREDERICK / Headline Surfer
DAYTONA BEACH, FLA.  -- Longtime WNDB radio talk show host Marc Bernier, an outspoken anti- vaxxer, has succumbed to COVID-19.
Bernier's employer announced his death earlier this evening on Facebook and Twitter, following a three-week hospitalization for treatment of the coronavirus.
"It's with great sadness that WNDB and Southern Stone Communications announce the passing of Marc Bernier," the radio station stated in a written posting on Facebook shortly after 8:30 p.m. Saturday without mentioning the coronavirus specifically or that Berrnier, 68, of Ormond Beach, had been hospitalized for the deadly virus since Aug. 10. 
"Marc informed and entertained listeners on WNDB for over 30 years while enjoying a successful 46 year career as a broadcast journalist," WNDB/Stone Communications added. "He will be missed by many friends, family members, and colleagues. We kindly ask that privacy is given to Marc's family during this time of grief."
Volusia County Sheriff Mike Chitwood, a longtime guest on Marc Bernier's WNDB radio show, said a representative of the station confirmed to him that Bernier died Saturday night sometime after 6 p.m., according to a story published tonight in the Daytona Beach News-Journal.
"I'm numb," Chitwood told the News-Journal. "To me, this is a death in the family."
Jennifer Hopton-Villalobos, a Volusia County resident, urged people to get fully vaccinated so they don't have to die like Bernier, who had been hospitalized since Aug. 11.
"He was an anti-vaccine promoter," Hopton-Villalobos said, adding, "It's tragic so many are being misled and their surviving family members have to live with a hole in their life. His death was preventable. There have been numerous losses I haven't shared."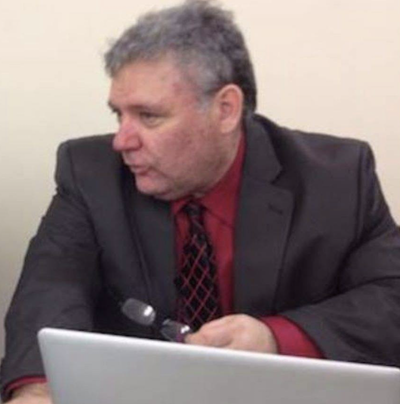 About the Byline Writer:
Henry Frederick is a member of the working press and publisher of Headline Surfer, the award-winning 24/7 internet news outlet launched in 2008, that serves greater Daytona Beach, Sanford & Orlando, Florida via HeadlineSurfer.com. Frederick has amassed close to 150 award-winning bylines in print & online. He earned his Master of Arts in New Media Journalism from Full Sail University in 2019. He was a breaking news reporter (metro cops & courts beat) for the Daytona Beach News-Journal for nearly a decade. And Before that worked the same beat for The Journal-News/Gannett Suburban Newspapers in Rockland/Westchester counties, NY, dating back to 1989. Having witnessed the execution of serial killer Aileen Wuornos in Florida's death chamber and covering other high profile cases, Frederick has appeared on national crime documentary shows on Discovery ID, Reelz, and the Oxygen Network series "Snapped" for his analysis. • Award-Winning Journalism: Florida Press Club recognizes Headline Surfer for nine stories in 2020 statewide competition. • Award-Winning Journalism of Henry Frederick.
COPYRIGHT NOTICE: All written and visual content contained in this story is the sole intellectual property of Headline Surfer LLC and may not be copied in whole or in part without advance written permission via email from the publisher.