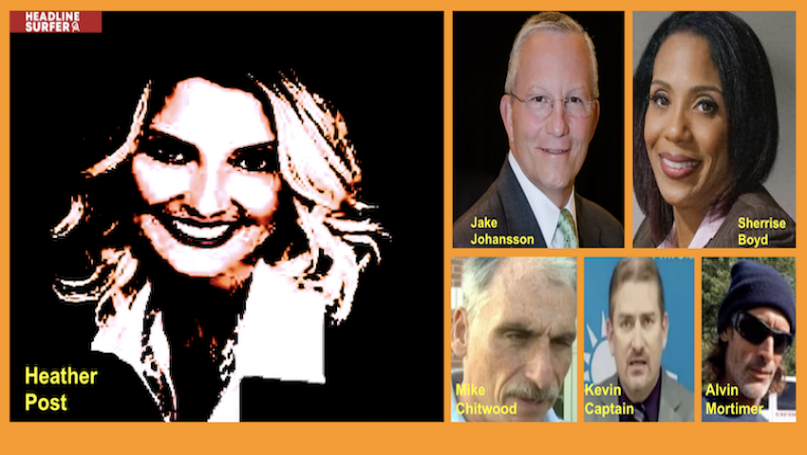 Headline Surfer photo illustration / Heather Post would have had a tough race if she didn't abruptly quit the race on March 4. Two other tough candidates are Jake Johnsson, former Port Orange city manager; and Sherrise Boyd, a candidate for Daytona Beach mayor in 2020. Others who are pro-Post are Mike Chitwood, Volusia County sheriff; and Kevin Captain, Volusia County's PR flak. A thorn in Post's side is Alvin Mortimer of Deltona, a citizen watchdog.
By HENRY FREDERICK / Headline Surfer
DAYTONA BEACH, Fla. -- Why did Heather Post really quit the 2022 race less than two weeks ago for the at-large seat on the Volusia County Council?
Headline Surfer will give you the definitive answers to this and other related questions in its upcoming multi-day investigative series on Post's tenure on the council.
What a shocker it was by Post, considering her six years on the council as the District 4 representative out of Ormond Beach.
Post chose not to seek re-election to her current seat in favor of the at-large seat currently by retired Volusia County Sheriff Ben Johnson, who opted for retirement at year's end rather than seek re-election for another four years.
Post's exit from the race on March 4 makes the at-large seat a three-candidate contest to date:
• Jake Johansson, former Port Orange city manager who filed to run on Dec. 21;
• Sherrise Boyd, a former candidate for mayor of Daytona Beach, filed to run on Feb. 2;
• Douglas Pettit, of Ormond Beach, filed to run on March 11.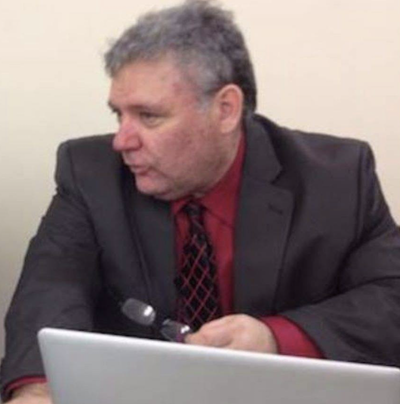 About the Byline Writer: Henry Frederick is a member of the working press and publisher of Headline Surfer, the award-winning 24/7 internet news outlet launched in 2008, that serves greater Daytona Beach, Sanford & Orlando from Lake Mary, Florida via HeadlineSurfer.com. Frederick has amassed close to 150 award-winning bylines in print & online. He earned his Master of Arts in New Media Journalism from Full Sail University in 2019. He was a breaking news reporter (metro cops & courts beat) for the Daytona Beach News-Journal for nearly a decade. And Before that worked the same beat for The Journal-News/Gannett Suburban Newspapers in Rockland/Westchester counties, NY, dating back to 1989. Having witnessed the execution of serial killer Aileen Wuornos in Florida's death chamber and covering other high profile cases, Frederick has appeared on national crime documentary shows on Discovery ID, Reelz, and the Oxygen Network series "Snapped" for his analysis. • Award-Winning Journalism: Florida Press Club recognizes Headline Surfer for nine stories in 2020 statewide competition. • Award-Winning Journalism of Henry Frederick.