YouTube download / AP video / President Donald Trump says getting infected with COVID-19 was a "blessing from God." Trump attributes him feeling well to the experimental antibody therapy he got from Regeneron Pharmaceuticals Inc. (Oct. 7)
By HENRY FREDERICK / Headline Surfer
ORLANDO, Fla. -- President Donald Trump is now calling his own bout with COVID-19 a "Blessing from God." 
The grim news on coronavirus in Florida on this Wednesday evening: The Sunshine State's death toll has risen to 14,904 with an additional 137 fatalities reported by the state Department of Health earlier today, including six new fatalities in Volusia County. Orange and Seminole counties had one new fatality each.
Factoring in 180 non-Florida resident deaths, the combined death toll now stands at 15,084 deaths.
As reported by the NY Times, Trump released a direct-to-camera video address to the nation in which he called getting the coronavirus "a blessing from God," the unapproved drug he was administered a "cure" and that he would provide hundreds of thousands of doses of unapproved drugs to Americans free of charge.
"I think this was a blessing from God that I caught it," Trump said in the nearly five-minute video. 
"To me it wasn't therapeutic — it just made me better, OK? I call that a cure," Trump continued.
As reported by the Times, Trump said everyone should have access to the not-yet-approved drug for "free" and that he would make sure it was in every hospital as soon as possible. He claimed to have personally chosen the drug as part of his treatment.
"I feel great — I feel, like, perfect," Mr. Trump declared. It was the first time that Mr. Trump has acknowledged receiving care that isn't available to any member of the general public after he said early Friday morning that he had tested positive for the virus.
About The Byline Writer: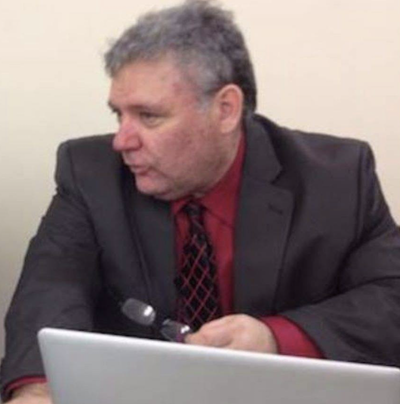 Henry Frederick is publisher of Headline Surfer, the award-winning 24/7 internet news outlet launched 12 years ago that serves greater Daytona Beach, Sanford & Orlando, Florida via
HeadlineSurfer.com
. Frederick has amassed more than a hundred journalism industry awards in print & online -- more than all other members of the working press combined in Central Florida since the mid-1990s. He earned his Master of Arts in New Media Journalism with academic honors from Full Sail University in 2019. Having witnessed the execution of serial killer Aileen Wuornos in Florida's death chamber and other high profile cases, Frederick has appeared on national crime documentary programs on Discovery ID and Reelz for his investigative reporting and cops & courts breaking news stories.
COPYRIGHT NOTICE: All written and visual content contained in this story is the sole intellectual property of Headline Surfer LLC and may not be copied in whole or in part without advance written permission from the publisher of this Central Florida online news site.