Photos for Headline Surfer / A Bike Week cam screen shot showed a thinning crowd late Friday night along Main Street in Daytona Beach, FL, ground zero for the 10-day Bike Week motorcycle rally that ends on Sunday. City elders are hopeful the bikers will take the hint and leave before then as it will begin revoking permits for activities outside drawing 100 or more attendees. The city's action comes days after most major sports entities and large tourism venues such as Disney either postponed or cancelled events altogether in response to the coronavirus pandemic that has killed more than 40 Americans and several thousand afflicted with the disease.
Posted: 2020-03-14 - 00:59:20
By HENRY FREDERICK / Headline Surfer
DAYTONA BEACH, Fla. - By Wednesday of this week, the NBA had postponed the season indefinitely after a player with the Utah Jazz tested positive for the coronavirus, the NCAA cancelled the popular men's and woman's basketball tournaments, the NHL and Major League Baseball postponed the start of their seasons and yet Daytona's Bike Week, with 500,000 revelers continued on.
Southern California's Disneyland and later in the day, Disney World and its properties in greater Orlando, announced they were closing due to the coronavirus pandemic. But not Daytona's Bike Week.
All of that changed Friday after President Donald Trump declared a national emergency and Florida Gov. Ron DeSantis reiterated his stance as part of Florida's state of emergency that cities not allow crowd sizes exceeding a hundred people.
As a result, the Volusia County and City of Daytona Beach governments fell in line and it was announced at a 6 p.m. news conference that all city permits were being revoked as of 8 a.m. today, for activities drawing 100 or more attendees.
And so, itinerant vendors, primarily along Main Street, ground zero for Bike Week, will have to cease selling their wares - everything from T-shirts to turkey legs, helmets, stickers, bandanas, and other such biker-related items.  
"By taking away that permit, it discourages that kind of congregation," Henry said. "This is an extraordinary time. This is probably the most pronounced way to make that statement."
"By taking away that permit, it discourages that kind of congregation," Mayor Derrick Henry said. "This is an extraordinary time. This is probably the most pronounced way to make that statement."
The permit ban extends beyond Bike Week, which ends Sunday.
The planned Patrick's Day celebration on Beach Street is affected as are events at Jackie Robinson Ballpark and Peabody Auditorium, as well as activities that required permitting for activities at city parks and even outdoor private events with 100 or more attendees.
So that means all city-sponsored events are impacted, including the annual Easter Beach Run. Spring Breakers are also being encouraged to go elsewhere for fun in the sun.
The mayor said the decisions made are tough on the cit economically and definitely an inconvenience for those looking forward to the upcoming events, but the bottom line is public safety with this coronavirus pandemic. 
"At the end of the day, it's about the safety of our residents and visitors," Henry explained.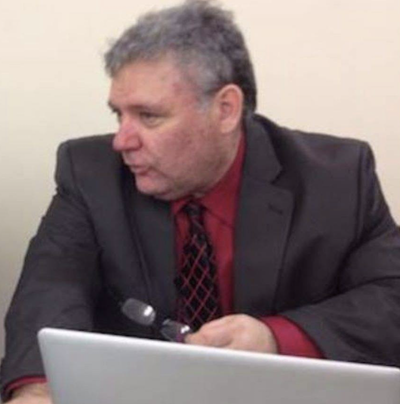 About the Byline Writer: 
Henry Frederick is publisher of Headline Surfer, the award-winning 24/7 internet news outlet launched 12 years ago that serves greater Daytona Beach, Sanford & Orlando, Florida via
HeadlineSurfer.com
. Frederick has amassed more than a hundred journalism industry awards in print & online -- more than than all other members of the working press combined in Central Florida since the mid-1990s. He earned his Master of Arts in New Media Journalism with academic honors from Full Sail University in 2019. Having witnessed the execution of serial killer Aileen Wuornos in Florida's death chamber and other high profile cases, Frederick has appeared on national crime documentary cable channels such as Discovery ID and Reelz for his investigative reporting and high profile cops & courts breaking news stories.
COPYRIGHT NOTICE: All written and visual content contained in this story is the sole intellectual property of Headline Surfer LLC and may not be copied in whole or in part without advance written permission from the publisher of this Central Florida online news site.