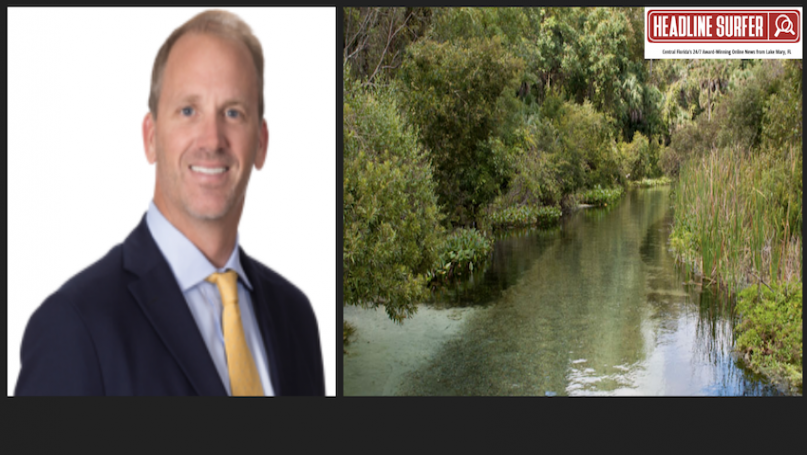 Photos for Headline Surfer / Cole Oliver of Merritt Island has been reappointed by Florida's governor to the governing board of the board of St. Johns River Water Management District that meets in Palatka, Florida. The scenic image shown above is courtesy of the district. 
By HENRY FREDERICK / Headline Surfer
MERRITT ISLAND, Fla. -- Gov. Ron DeSantis on Friday announced the reappointment of a Merritt Island resident to the St. Johns River Water Management District. 
Cole Oliver of Merritt Island is an attorney and partner with Rossway Swan. He is active in his community, serving on the boards of Cypress Trust, Holy Trinity Episcopal Academy, and the East Coast Zoological Society.
Oliver earned his Bachelor's degree in History from Washington and Lee University, his Master's degree in Finance from Louisiana State University, and his Juris Doctorate from the University of Florida.
DeSantis also reappointed a Fernandina Beach resident to the St. Johns Water Management District as well.

Janice Price of Fernandina Beach is a senior manager of environmental affairs with Rayonier, Inc. She has previously served as chairperson of the Water and Aquatic Biology Committee and as a member of the National Council for Air and Stream Improvement.
Price earned her Bachelor's degree from the University of North Alabama and her Master's degree in Biology from the University of Alabama. 
The district board sets the policies for the operation of the St. Johns River Water Management District, which is based in Palatka. Board members are appointed by Florida's governor to four-year staggered terms and serve without pay. The Florida Senate must confirm all appointments to the water management district boards.
Besides Oliver and Price, the other seven members of the district's board include:
•

Rob Bradley of Fleming Island (district chair), a fifth-generation Floridian and managing partner of Bradley, Garrison and Komando, P.A., an Orange Park law firm;
•

Maryam H. Ghyabi-White of Ormond Beach (district vice-chair), chief executive officer of Ghyabi Consulting and Management, and a former member of the East Central Florida Regional Planning Council;
•

Ron Howse of Cocoa (district treasurer), president and founder of Real Deal Development Group, a real estate investment, civil engineering, and land planning business;

• J. Chris Peterson of Winter Park (district secretary), President of Hell's Bay Marine, Inc., a shallow-water skiff boat manufacturer, and previously, president of Heath-Peterson Construction Corp.;
•

Ryan Atwood of Mount Dora, a blueberry farmer & packer, past president of the Florida Blueberry Growers Association, and current vice president of Lake County Farm Bureau;
•

Doug Bournique of Vero Beach, executive vice president of the Indian River Citrus League; and previously served on the Federal Reserve Bank's Agriculture Advisory Council;
• 

Douglas Burnett of St. Augustine, president of Doug Burnett and Associates, a consulting firm for major defense contractors, and a retired major general with the Florida National Guard.
FAST FACTS:
The 18-county district has a population of 5.65 million people. The counties entirely or partially within the district are Alachua, Baker, Bradford, Brevard, Clay, Duval, Flagler, Indian River, Lake, Marion, Nassau, Okeechobee, Orange, Osceola, Putnam, St. Johns, Seminole, and Volusia.
St. John's River Water Management District owns or manages more than 780,000 acres of land (through transfers, donations, fee-simple purchases, and less-than-fee acquisitions). The majority of the property is open for the public to enjoy.
The district operates and maintains nearly 90 major and minor water control structures, including three navigational locks and about 300 miles of levees and canals.
Did You Know?
The main water body in the district is the northerly flowing St. Johns River, the longest river entirely in Florida, flowing 310 miles north from its headwaters at Blue Cypress Lake in Indian River County to its mouth where it empties into the Atlantic Ocean east of Jacksonville. Other significant bodies of water within the district are St. Marys, Nassau, Matanzas, Halifax, and Ocklawaha rivers, and the Indian River Lagoon. There are 148 known springs and 1,400 lakes in the district.
Multimedia:
YouTube embedding / April 12, 2022, Governing board meeting of the St. Johns River Water Management District, held at Palatka headquarters. The next meeting is on June 14.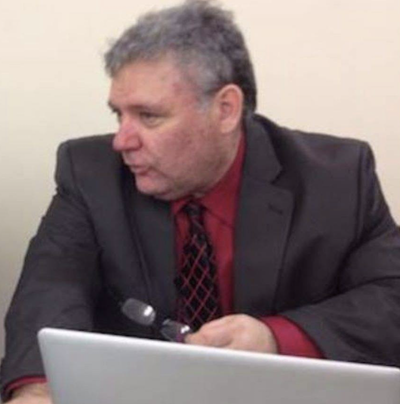 About the Byline Writer: Henry Frederick is a member of the working press and publisher of Headline Surfer, the award-winning 24/7 internet news outlet launched in 2008, that serves greater Daytona Beach, Sanford & Orlando from Lake Mary, Florida via HeadlineSurfer.com. Frederick has amassed close to 150 award-winning bylines in print & online. He earned his Master of Arts in New Media Journalism from Full Sail University in 2019. He was a breaking news reporter (metro cops & courts beat) for the Daytona Beach News-Journal for nearly a decade. And Before that worked the same beat for The Journal-News/Gannett Suburban Newspapers in Rockland/Westchester counties, NY, dating back to 1989. Having witnessed the execution of serial killer Aileen Wuornos in Florida's death chamber and covering other high profile cases, Frederick has appeared on national crime documentary shows on Discovery ID, Reelz, and the Oxygen Network series "Snapped" for his analysis. • Award-Winning Journalism: Florida Press Club recognizes Headline Surfer for nine stories in 2020 statewide competition. • Award-Winning Journalism of Henry Frederick.