By HENRY FREDERICK / Headline Surfer
ORLANDO, Fla. -- Seminole County Tax Collector Joel Greenberg is accused of stalking one of his political opponents, according to a federal indictment unsealed Tuesday that led to his arrest and presentment in US District Court.
Greenberg, 35 who is seeking re-election in the 2020 Elections, could face up to 10 years in prison, if convicted of the felony charges. 
Just past the midway point of his fourth year in the public office, Greenberg, stands accused in the indictment of creating fake social media accounts that falsely suggested a political opponent favored white supremacy and that this same opponent had engaged in sexual misconduct with a student at a school where he teaches, federal prosecutors said Tuesday.
Greenberg faces federal counts of stalking and unlawful use of the identity of another person, according to the indictment. 
The indictment said Greenberg mailed fake letters to his opponent's school signed by a nonexistent "very concerned student" who alleged the opponent had engaged in sexual misconduct with another student.
Greenberg also used his opponent's name and photo to create a fake Twitter account on which he posted statements in favor of white supremacy, the indictment said.
Likewise, the indictment also alleged he created a fake Facebook account in which he posed as a "very concerned teacher" who repeated the allegation about sexual misconduct with the student.
"There's probably no more terrible thing you can do than accuse someone who works at a school of sexual misconduct," Assistant U.S. Attorney Roger Handberg said at the hearing Tuesday, according to the Orlando Sentinel and WFTV, which had reporters there. Headline Surfer was unable to attend. 
Prosecutors didn't name Greenberg's opponent in court filings or during a hearing, but Greenberg's defense lawyer confirmed in court that the person is running against him in the Republican primary.
The lone educator among Greenberg's challengers in the upcoming Republican primary is longtime educator Brian Beute.
Greenberg was released from federal custody shortly after the hearing. Defense attorney Vincent Citro said Greenberg denies the charges.
"We look forward to going to trial. The government will not be able to prove its case," Citro said after Greenberg's presentmmemnt in court. "They made a federal case out of misusing Twitter and this case doesn't belong in federal court."
After Greenberg left the federal courthouse, United States Attorney Maria Chapa Lopez in a written statement announced the unsealing of an indictment charging Greenberg, 35, of Lake Mary, with stalking and unlawful use of a means of identification of another person. If convicted on both counts, Greenberg faces a maximum penalty of 10 years in federal prison. 
According to the indictment, Greenberg, who is the elected Seminole County Tax Collector, engaged in a course of conduct that caused and attempted to cause substantial emotional distress to a "political opponent" who worked at a school located in the Middle District of Florida.
Brian Beute is the only teacher among Greenberg's challengers for his elected post.
As part of that course of conduct, Greenberg caused letters to be sent to the school where the employee (Beute) worked. The letters falsely represented that they had been sent by an anonymous "very concerned student" of the school who had information that the school employee had engaged in sexual misconduct with a particular student, which Greenberg knew was false.
The indictment also alleged:
• Greenberg caused a Facebook account to be set up that claimed to belong to a "very concerned teacher" at the school where the school employee had worked. Greenberg caused postings to be made using that account that falsely alleged that the school employee had engaged in sexual misconduct with a student.
Greenberg caused an imposter Twitter account to be set up using the name and photograph of the school employee, without that person's knowledge, consent, or authorization. Greenberg caused postings to be made using that account that falsely represented that the school employee was a segregationist and in favor of white supremacy.
This case was investigated by United States Secret Service. It will be prosecuted by  Handberg.
About The Byline Writer: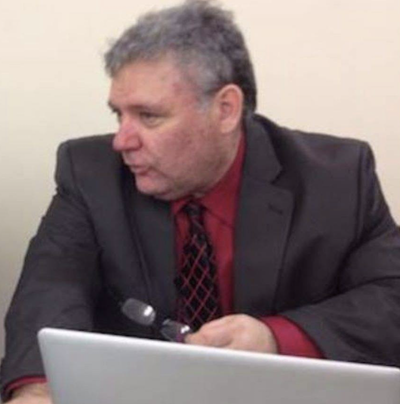 Henry Frederick is publisher of Headline Surfer, the award-winning 24/7 internet news outlet launched 12 years ago that serves greater Daytona Beach, Sanford & Orlando, Florida via
HeadlineSurfer.com
. Frederick has amassed more than a hundred journalism industry awards in print & online -- more than than all other members of the working press combined in Central Florida since the mid-1990s. He earned his Master of Arts in New Media Journalism with academic honors from Full Sail University in 2019. Having witnessed the execution of serial killer Aileen Wuornos in Florida's death chamber and other high profile cases, Frederick has appeared on national crime documentary programs on Discovery ID and Reelz for his investigative reporting and cops & courts breaking news stories.
Story Posted: Wed, 06/24/2020 - 15:46