By HENRY FREDERICK / Headline Surfer 
OAK HILL, Fla. -- Linda Hyatt took to Facebook to ask a simple question along with a pic of Sunday's local section: Anyone see what's wrong?  
The venerable Oak Hill City commissioner was spot on in calling attention in social media to the Sunday Daytona Beach News-Journal with its banner banner headline that read: Volusia County beches packed this weekend
The daily newspaper, which claimds to be the official daily news for Volusia and Flagler counties had all day to correct the headline online, but failed purposely to admit to the erroor and correct it. But no such correction was made. 
This from the newspaper that brags of its affiliation with Gannett, the media comglamourate that owns USA Today. In fact, right below the reporter's byline on this story is the added all-in-caps monikor, USA TODAY Network. 
If the News-Journal wants to walk the walk, it has to be ready to fix the talk. After all, elected politicians like Hyatt are going to take their shots when mistakes are made and the media outlet that claims to hold politicians accountable pretends like its own house is perfect. It's not. Far from it. 
Even the New York Times makes mistakes. But those mistakes are corrected. 
Seven of Hyatt's Facebook friends weighed in on her posting and all were in asgreementb with her.
"Can you say spell check? asked Barbara Gilmartin. Hyatt responded with classic sarcasm, with, "Guess the paper doesn't have it."
Angela Bruce asked, "Where did they learn to spell?
Vicki Dobbs remarked, "When I taught English, I gave my students extra credit for finding errors in print and any posted information -- restaurants and other businesses were filled with errors! I am shocked at how many errors there are!" 
Lorna Brice responded to Dobbs' assessment with "You must totally cringe every time you read the newspaper or watch the news on TV, with your background. I know I do, and I was a stenographic supervisor!"
Hyatt said she posted the comment after checking the News-Journal online and not seeing a correction or acknowlegment of any kind.
In trying to downplay her obvious disgust, Hyatt explained why she brought attention to the headline typo: "I only posted because I find it amusing they allowed that to go out."
In trying to downplay her obvious disgust, Oak Hill Commissioner Linda Hyatt explained why she brought attention to the headline typo on her Facebook page: "I only posted because I find it amusing they allowed that to go out."
While the Daytona Beach News-Journal has a correction policy statement on page A2 in its print newspaper, no such policy is clearly stated and visibly shown in its online version.
The local paper's correction policy, in fact does not mirror that of Gannett's flagship newspaper, USA Today, in print or online.
Low and behold, Headline Surfer checked back with Hyatt to see if a correction was published in this morning's per on page 2A and she answered "No."
An email inquiry to Pat Rice, editor of the Daytona Beach News-Journsal, has gone unanswered.  
About The Byline Writer: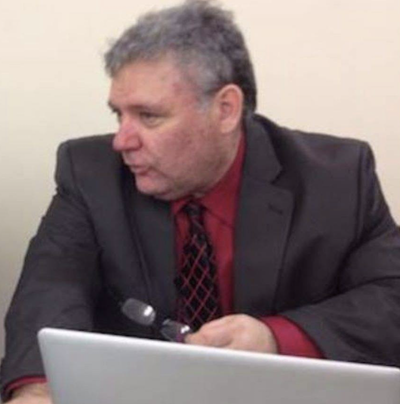 Henry Frederick is publisher of Headline Surfer, the award-winning 24/7 internet news outlet launched 12 years ago that serves greater Daytona Beach, Sanford & Orlando, Florida via
HeadlineSurfer.com
. Frederick has amassed more than a hundred journalism industry awards in print & online -- more than all other members of the working press combined in Central Florida since the mid-1990s. He earned his Master of Arts in New Media Journalism with academic honors from Full Sail University in 2019. Having witnessed the execution of serial killer Aileen Wuornos in Florida's death chamber and other high profile cases, Frederick has appeared on national crime documentary programs on Discovery ID and Reelz for his investigative reporting and cops & courts breaking news stories. 
Award-Winning Journalism of Henry Frederick
.  
COPYRIGHT NOTICE: All written and visual content contained in this story is the sole intellectual property of Headline Surfer LLC and may not be copied in whole or in part without advance written permission from the publisher of this Central Florida online news site.