By HENRY FREDERICK / Headline Surfer
NEW SMYRNA BEACH, Fla. --  SpaceX's Falcon 9 successfully launched the Inspiration4 mission – the world's first all-civilian human spaceflight to orbit – from historic Launch Complex 39A at NASA's Kennedy Space Center in Central Florida.
Approximately three days after liftoff, Dragon and the crew of Inspiration4 will splash down at one of several possible landing sites off the Florida coast. Follow Dragon's journey in the tracker above as the Inspiration4 crew orbits Earth approximately every 90 minutes.
"It's always awesome when there's a launch just after sunset or just before dawn."
So says New Smyrna Beach resident Sylvan McElroy.
"You get this amazing glow of the ice crystals in the upper atmosphere from the sunlight below the horizon - not sure what flat-Earthers say about this," McElroy posted on his Facebook page. "This was a few minutes tonight after the Space X launch of Inspiration 4 from Bethune Beach."
Inspiration4 is commanded by billionaire Jared Isaacman, founder and CEO of Shift4 Payments and an accomplished pilot and adventurer. Joining him are Medical Officer Hayley Arceneaux, a physician assistant at St. Jude Children's Research Hospital and pediatric cancer survivor; Mission Specialist Chris Sembroski, an Air Force veteran and aerospace data engineer; and Mission Pilot Dr. Sian Proctor, a geoscientist, entrepreneur, and trained pilot.
Mission Objectives:
• Raise $200 million for St. Jude -  The Inspiration4 mission is part of Jared's ambitious fundraising goal to give hope to all kids with cancer and other life-threatening diseases. Visit St. Jude Children's Research Hospital to learn how you can help the Inspiration4 crew reach their $200M fundraising goal.
• Study the human body in space - During their multi-day journey in orbit, the Inspiration4 crew will conduct scientific research designed to advance human health on Earth and during future long-duration spaceflights.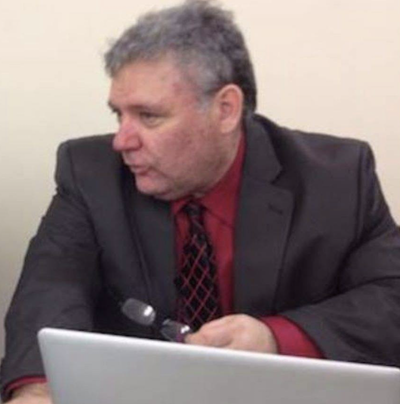 About the Byline Writer:
Henry Frederick is a member of the working press and publisher of Headline Surfer, the award-winning 24/7 internet news outlet launched in 2008, that serves greater Daytona Beach, Sanford & Orlando, Florida via HeadlineSurfer.com. Frederick has amassed close to 150 award-winning bylines in print & online. He earned his Master of Arts in New Media Journalism from Full Sail University in 2019. He was a breaking news reporter (metro cops & courts beat) for the Daytona Beach News-Journal for nearly a decade. And Before that worked the same beat for The Journal-News/Gannett Suburban Newspapers in Rockland/Westchester counties, NY, dating back to 1989. Having witnessed the execution of serial killer Aileen Wuornos in Florida's death chamber and covering other high profile cases, Frederick has appeared on national crime documentary shows on Discovery ID, Reelz, and the Oxygen Network series "Snapped" for his analysis. • Award-Winning Journalism: Florida Press Club recognizes Headline Surfer for nine stories in 2020 statewide competition. • Award-Winning Journalism of Henry Frederick.
COPYRIGHT NOTICE: All written and visual content contained in this story is the sole intellectual property of Headline Surfer LLC and may not be copied in whole or in part without advance written permission via email from the publisher.