By SERA KING / Headline Surfer 
ORLANDO, Fla. -- Nikola Vucevic is the lone player for the Orlando Magic in tonight's NBA All Star Game from Atlanta.
It will be Team LeBron vs. Team Durant in the 70th NBA All-Star Game at the State Farm Arena in Atlanta (8pm ET and shown live on TNT). 
Vucevic, the 6-foot-11 center, is a reserve on Kevin Durant's squad. 
Line-ups:
LeBron James of the Los Angeles Lakers is joined in the starting line-up by Milwaukee Bucks forward Giannis Antetokounmpo, who was selected by James with the first overall pick in the NBA All-Star Draft.
Joining Antetokounmpo and James as Team LeBron starters are Golden State Warriors guard Stephen Curry, Dallas Mavericks guard Luka Dončić and Denver Nuggets center Nikola Jokić.
Team LeBron's reserves are Portland Trail Blazers guard Damian Lillard, Philadelphia 76ers guard Ben Simmons, Phoenix Suns guard Chris Paul, Boston Celtics guard Jaylen Brown, LA Clippers forward Paul George, Indiana Pacers forward Domantas Sabonis and Utah Jazz center Rudy Gobert.
Kevin Durant of the New Jersey Nets is joined by teammate and guard Kyrie Irving, drafted by Durant with the second overall pick in the NBA All-Star Draft.
In addition to Irving, Durant selected 76ers center Joel Embiid, Clippers forward Kawhi Leonard, Washington Wizards guard Bradley Beal and Celtics forward Jayson Tatum as starters.Tatum, voted to the NBA All-Star Game as a reserve, was drafted with the starters as a replacement for Durant, who is unable to play in the game.
Team Durant's reserves are Nets guard James Harden, Suns guard Devin Booker, New Orleans Pelicans forward Zion Williamson, Chicago Bulls guard Zach LaVine, New York Knicks forward Julius Randle, Orlando Magic center Vučević and Jazz guard Donovan Mitchell.
Lakers forward Anthony Davis, unable to play in the NBA All-Star Game, has been assigned to Team Durant because the player who replaced him (Booker) was selected by Team Durant.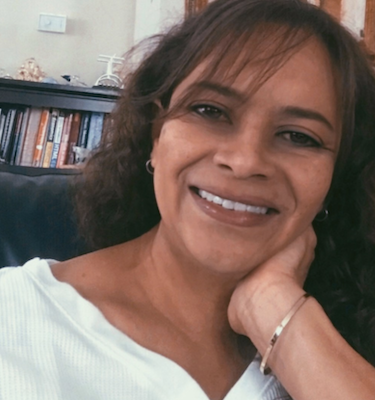 About the Byline Writer:
Sera King is associate publisher of Headline Surfer, the award-winning 24/7 internet news outlet serving greater Daytona Beach, Sanford, and Orlando, FL via HeadlineSurfer.com since 2008. She also is a byline writer, videographer & cartoonist for the media outlet. King received her bachelor's degree in Business Administration from Ana G. Mendez University in Orlando.
Headline Surfer LLC is published by Henry Frederick, Central Florida's award-winning journalist.
COPYRIGHT NOTICE: All written and visual content contained in this story is the sole intellectual property of Headline Surfer LLC and may not be copied in whole or in part without advance written permission from the publisher of this Central Florida online news site.