By HENRY FREDERICK / Headline Surfer /
DELTONA, Fla. - Ann E. McFall, 68, of Deltona passed away Monday, April 26, 2021 at Advent Health Hospice Care, Orange City.
She was born in Daytona Beach to the late Mary and Merrill Straub, Jr.
Ann McFall attended Lennox Avenue Elementary School, graduated in 1970 from Seabreeze High School in Daytona Beach, and earned her Bachelor of Arts degree from Stetson University in DeLand.
She and her Husband, Bob McFall, moved to Deltona in 1974 from Daytona Beach. She owned McFall & Associates Accounting and Tax Service in Deltona.
Ann McFall served her community in the following positions in government at the county level:
• Elected Volusia County District 5 (Deltona) School Board member, 1986 to 1994, serving as chairwoman in 1991--92;
• Elected to the District 5 seat (Deltona) on the Volusia County Council, 1997 to 2002, and serving as county chair in 2002;
• Elected as the Volusia County Supervisor of Elections, serving from 2005 to 2016.
Ann McFall was dedicated to her family and her community, serving on the early MSD board in Deltona, volunteered as a Cub Scout and Girl Scout Leader, and was a member and president of the Deltona Junior Woman's Club.
She most enjoyed her time with her children and grandchildren and fishing with husband, Bob, in the Halifax River in Daytona Beach.
Family:
Ann McFall is survived by her husband of 50 years, Robert D. " Bob" McFall, Deltona; daughter- Michele McFall-Conte (Nick) of DeBary; son- Joe McFall ( Erin) of Atlanta, GA; two sisters, Charlotte Styles of Belton, SC and Helen Johnson of Doddridge, of Arkansas; four grandchildren;  Ainsley and Robert Conte and Jack and Fiona McFall.
Celebration of Life:
A Celebration of her life will be 11a.m. Saturday, May 1 at The Center at Deltona, 1640 Dr. Martin Luther King Blvd., Deltona. A reception with refreshments will follow at the center.
Memorial Donations:
The family prefers memorial donations in her memory to the Futures Foundation for Volusia County Schools, 3750 Olson Drive, Daytona Beach, FL 32124 or at their website, futuresvolusia.org.
Arrangements:
Deltona Memorial Funeral Home, Orange City, has charge of arrangements -  www.deltonamemorialfuneralhome.com.
Previous-Related Coverage: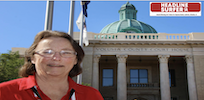 BREAKING NEWS: Ann McFall, who held three prominent Volusia County leadership posts, died today at 68
Posted: Mon, 04/26/2021 - 13:18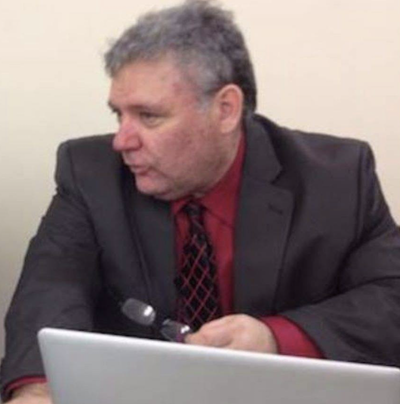 Henry Frederick is publisher of Headline Surfer, the award-winning 24/7 internet news outlet launched 12 years ago that serves greater Daytona Beach, Sanford & Orlando, Florida via
HeadlineSurfer.com
. Frederick has amassed more than a hundred journalism industry awards in print & online -- more than all other members of the working press combined in Central Florida since the mid-1990s. He earned his Master of Arts in New Media Journalism with academic honors from Full Sail University in 2019. Having witnessed the execution of serial killer Aileen Wuornos in Florida's death chamber and other high profile cases, Frederick has appeared on national crime documentary programs on Discovery ID and Reelz for his investigative reporting and cops & courts breaking news stories. 
Award-Winning Journalism of Henry Frederick
.  
COPYRIGHT NOTICE: All written and visual content contained in this story is the sole intellectual property of Headline Surfer LLC and may not be copied in whole or in part without advance written permission from the publisher of this Central Florida online news site.