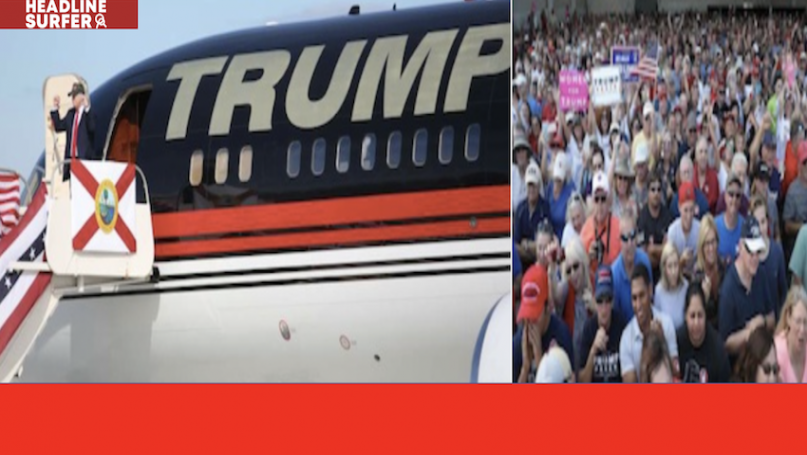 Headline Surfer photos / Then-Republican Presidential candidate Donald Trump makes a campaign appearance on Oct. 25, 2016, at Orlando Sanford Airport, in Sanford, Florida. 
By HENRY FREDERICK / Headline Surfer
SANFORD, Fla. -- President Donald Trump is scheduled to make a campaign stop Friday night at Orlando Sanford Airport, the same place he visited in 2016.
Gates will open will open at 4 p.m. for the 7 p.m. rally. Tickets can be requested on Trump's campaign website.
Paul Deering, chairman of the Volusia County Republican Party, said interest in the event is high.
"My phone is ringing off the hook," Deering said. "it's tough when you don't have answers to give people. But because of Secret Security stuff, they limit the information such as what other speakers will appear."
Trump's website comes with as coronavirus warning that reads in part: "By registering for this event, you understand and expressly acknowledge that an inherent risk of exposure to COVID-19 exists in any public place where people are present. In attending the event, you and any guests voluntarily assume all risks related to exposure to COVID-19, and waive, release, and discharge Donald J. Trump for President, Inc.; the host venue; or any of their affiliates, directors, officers, employees, agents, contractors, or volunteers from any and all liability under any theory, whether in negligence or otherwise, for any illness or injury."
About The Byline Writer: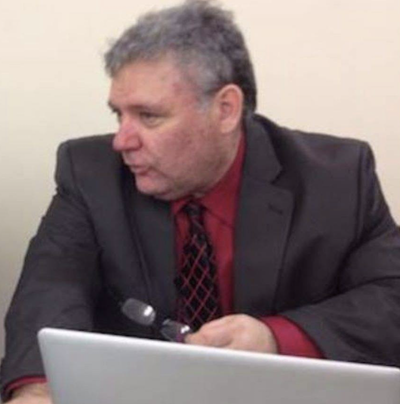 Henry Frederick is publisher of Headline Surfer, the award-winning 24/7 internet news outlet launched 12 years ago that serves greater Daytona Beach, Sanford & Orlando, Florida via
HeadlineSurfer.com
. Frederick has amassed more than a hundred journalism industry awards in print & online -- more than all other members of the working press combined in Central Florida since the mid-1990s. He earned his Master of Arts in New Media Journalism with academic honors from Full Sail University in 2019. Having witnessed the execution of serial killer Aileen Wuornos in Florida's death chamber and other high profile cases, Frederick has appeared on national crime documentary programs on Discovery ID and Reelz for his investigative reporting and cops & courts breaking news stories.
COPYRIGHT NOTICE: All written and visual content contained in this story is the sole intellectual property of Headline Surfer LLC and may not be copied in whole or in part without advance written permission from the publisher of this Central Florida online news site.