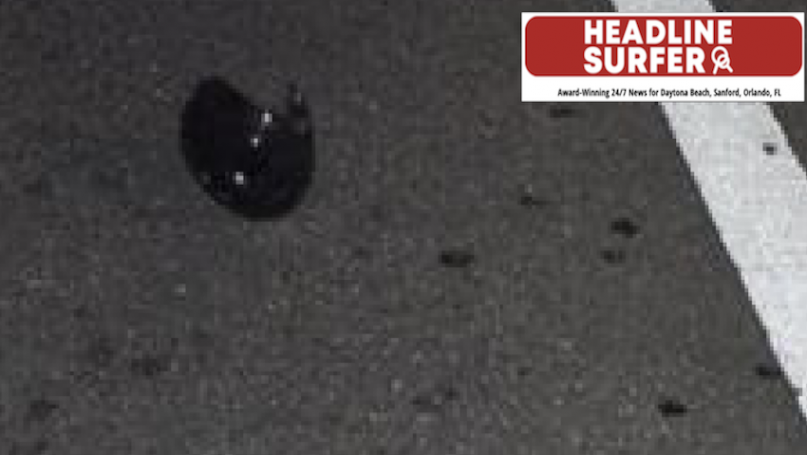 Photo for Headline Surfer / Driver's side mirror from a dark in color Mini Copper broken off and at the scene of a hit-and-run crash involvinng the driver who struck a pedestrian, according to Sanford police.
By HENRY FREDERICK / Headline Surfer
SANFORD, Fla. -- Sanford cops are looking for the driver involved in the hit and run of a pedestrian resulting in serious injuries, which occurred six days ago. 
Here is a synopsis of what occurred 8 p.m. Thursday, Dec. 6, according to an email media alert from Sanford P.D. to Headline Surfer: Sanford Police responded to a report of a hit and run crash just south of the intersection of French Ave and 25th St.  An adult male pedestrian was located with serious injuries and transported to the hospital.
Based on the investigation, it was determined that the pedestrian was attempting to cross eastbound French Ave, when a vehicle traveling north bound struck him. The motorist left the scene without rendering aid or providing information.
Based on witness statements and debris left at the scene, the vehicle is believed to be a dark in color Mini Cooper.  The vehicle involved would likely have front-end damage and the side mirror, most likely from the driver's side of the car, would be missing.
Call Crimeline:
Anyone with information regarding the driver or vehicle involved in this crash is asked to contact the Sanford Police Department or Crimeline at 800 423-TIPS (8477) or visit 
www.crimeline.org
. Calls made to Crimeline remain anonymous, and tips to Crimeline that lead to solving a felony case are eligible for a cash reward of up to $1,000.
About The Byline Writer: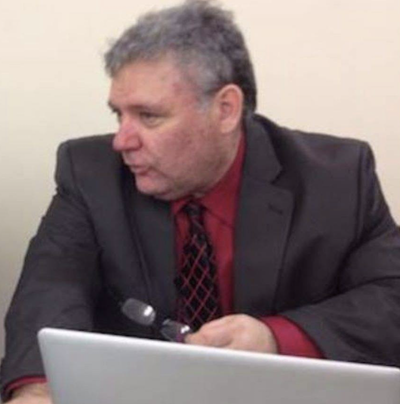 Henry Frederick is publisher of Headline Surfer, the award-winning 24/7 internet news outlet launched 12 years ago that serves greater Daytona Beach, Sanford & Orlando, Florida via
HeadlineSurfer.com
. Frederick has amassed more than a hundred journalism industry awards in print & online -- more than all other members of the working press combined in Central Florida since the mid-1990s. He earned his Master of Arts in New Media Journalism with academic honors from Full Sail University in 2019. Having witnessed the execution of serial killer Aileen Wuornos in Florida's death chamber and other high profile cases, Frederick has appeared on national crime documentary programs on Discovery ID and Reelz for his investigative reporting and cops & courts breaking news stories. 
Award-Winning Journalism of Henry Frederick
.  
COPYRIGHT NOTICE: All written and visual content contained in this story is the sole intellectual property of Headline Surfer LLC and may not be copied in whole or in part without advance written permission from the publisher of this Central Florida online news site.