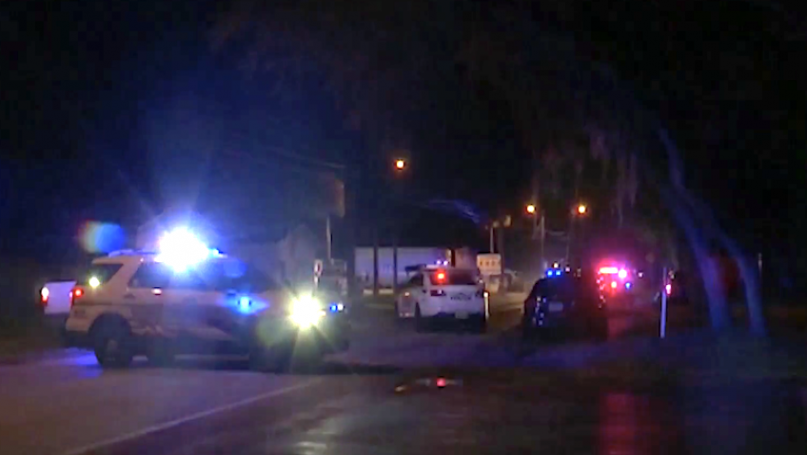 Photos for Headline Surfer / Law enforcement was on scenre in New Smyrna Beach on Saturday night following a shootout with a mptprist who was killed. He fled from an earllier traffic stop attempt ny a Port Orange police officer.
By HENRY FREDERICK / Headline Surfer
NEW SMYRNA BEACH, Fla. -- An armed motorist who fled from cops this afternoon in Port Orange shot and wounded a New Smyrna Beach police officer before police and a Volusia sheriff's deputy returned fire, killing him.
The New Smyrna Beach cop was transported to the hospital with a non-life threatening injury, according to a press release from the Volusia County Sheriff's Office posted on Facebook. The name of the injured cop and of gunman killed have been withheld by the VCSO and New Smyrna Beach police.
Here is a synopsis of what led to the fastal law enforcement-involved use of deadly force as described in the VCSO press release:
The incident started around 4 p.m. at Nova and Spruce Creek roads, where a Port Orange police officer attempted a traffic stop on a driver of a green Lincoln sedan who took off fleeing recklessly at high speed. Officers followed the car at a distance as it headed toward New Smyrna Beach. 
When the car reached the area of Turnbull Street and Industrial Park Avenue, a deputy deployed stop sticks and the car crashed outside a storage facility, where the suspect bailed out and ultimately started firing at police. Around 4:17 p.m., the officer was shot. Moments later, the suspect was shot by return fire.
The names of the deceased suspect and the officers and deputy involved in the incident will be released in a subsequent update. The shooting was captured on body camera, and footage will also be made available in a future update. The shooting is under investigation by the Florida Department of Law Enforcement, and the officers and deputy involved have been temporarily placed on administrative leave, as is standard.
Sheriff Mike Chitwood and New Smyrna Beach Police Chief Mike Coffin were each on scene following the shooting and commended the bravery of the officers and deputies involved. The injured officer was in good spirits Saturday night and his family was at his side at the hospital.
Headline Surfer has learned of the identity of the NSB cop - a veteran patrol officer - through its police-related sources, but is holding off on identifying him for the time being.
Headline Surfer made a public records request by email at 10:08 pm to Chitwood's PIOs for access to body cam footage once it beomes abailable, but there has been no response or even an acknowledgement of the public records request. The New Smyrna Beach PD has deferred to Chitwood and his PIOs on updates of the shootoing for which there has been none since the initial release and promotional TV news promotional footage of Chitwood at the scene. 
Since his swearing-in ceremony as the elected sheriff on Jan. 3, 2017, the VCSO per Chitwood, has excluded Headline Surfer from its email media alerts for breaking news in what has been a longstanding personal vendetta since the award-winning 24/7 internet media outlet won two journalism-industry awards in 2012 from the Florida Press Club for a story on a controversial promotion by Chitwood as police chief in Daytona Beach: Daytona police chief promotes patrol supervisor who taunted female cop for more than a year.
About The Byline Writer: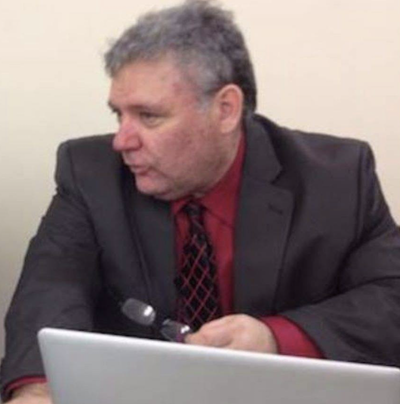 Henry Frederick is publisher of Headline Surfer, the award-winning 24/7 internet news outlet launched 12 years ago that serves greater Daytona Beach, Sanford & Orlando, Florida via
HeadlineSurfer.com
. Frederick has amassed more than a hundred journalism industry awards in print & online -- more than all other members of the working press combined in Central Florida since the mid-1990s. He earned his Master of Arts in New Media Journalism with academic honors from Full Sail University in 2019. Having witnessed the execution of serial killer Aileen Wuornos in Florida's death chamber and other high profile cases, Frederick has appeared on national crime documentary programs on Discovery ID and Reelz for his investigative reporting and cops & courts breaking news stories. 
Award-Winning Journalism of Henry Frederick
.  
COPYRIGHT NOTICE: All written and visual content contained in this story is the sole intellectual property of Headline Surfer LLC and may not be copied in whole or in part without advance written permission from the publisher of this Central Florida online news site.